7 Advantages of e-Book
By Imran Ali October 31, 2022 Update on : October 31, 2022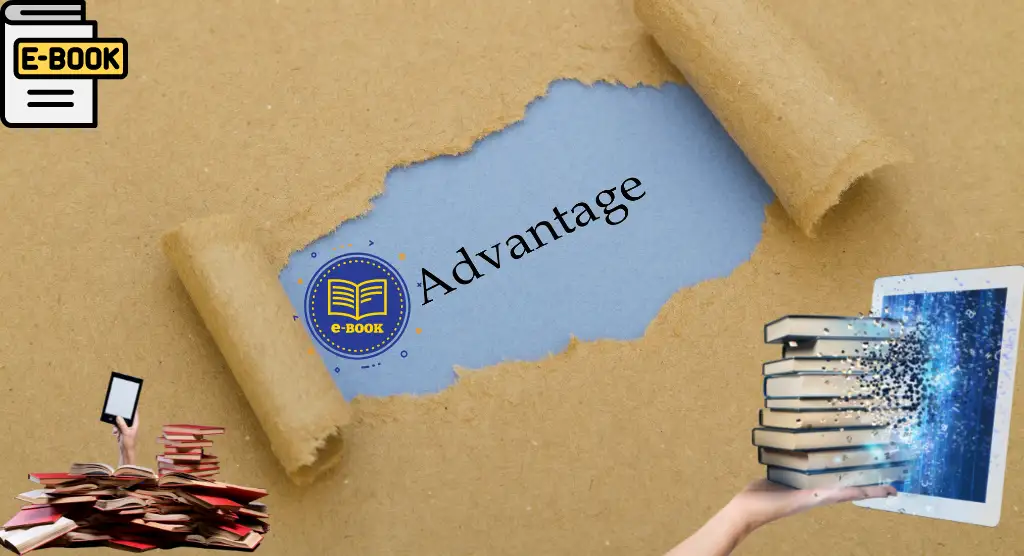 An electronic book, or e-book, is a digital file with a text and image body that can be distributed electronically and shown on a screen to resemble a printed book. The toughest tasks in the world have become easier with the help of science and technology. An e-book is an electronic version of a printed book that can be read on a computer or a specifically designed handheld device. If you are a book lover, you must be greedy enough to read books as much as possible. You won't have to carry big and weighty books with you all the time. It simplifies the learning process. You can get plenty of books in your hands with less effort and cost. Google Play Books allows you to download and read eBooks on a variety of devices. There are several benefits to reading an e-book instead of a paper book. It is a new way to access and embrace your favorite topic.
Let's see the advantages of e-books.
Create your own library:
One can easily get access to his/her book online or through an e-book. The library is the storehouse of books, but we hardly get time to go there due to the many challenges we face every day. You won't have to visit the library to borrow a book anymore. The e-book is a fantastic platform for bookworms. Don't depend on the timetable of the libraries. You can create your own libraries.
One device, many books:
It is burdensome to buy, store, and read many paper books, but you can get them easily on e-book. You can have plenty of books on one device. You won't have to carry many bulky books when you are traveling somewhere. The device is very lightweight, so you can carry it anywhere at any time.
Environment-friendly:
A lot of trees are cut down every day to make paper. It has a negative impact on nature and the environment. E-books make a significant contribution to lowering environmental pollution. Deforestation, air pollution, and water pollution are very common outcomes of paper production. The practice of reading e-books can save the planet from pollution and deforestation.
E-books save space:
Making enough space to keep the books at home is a common problem for book lovers. They buy shelves, book corners, and boxes to keep their books. However, e-books can give you a solution, as the device is very light and you can store hundreds of books in it. You don't need to worry about finding space for the books anymore.
Cost-effective:
Many people restrain themselves from buying books due to the high price. E-books are easily accessible and cheaper than paper books. Reading e-books is definitely cost-effective as no printing cost, paper cost, or binding cost is needed here.
Read comfortably:
You can read an e-book with the maximum comfort as you can read it anytime and anywhere. You can read your favorite book in bed or in a moving vehicle. An e-book device is very lightweight, so it can be carried easily. You can enjoy the book with maximum comfort, which is not possible with a traditional book.
Time saving:
The concept of e-books was developed to save money and time. It takes less time to read a book on a device than it does in traditional reading. You won't have to go anywhere to collect the book and give it back. So your travel time is also being saved. Anything is accessible within seconds with the help of e-books. It is very common that people will not spend hours in traditional books as we are living in a digital era.
Latest News