Bypass Streaming Geo-Blocks Like A Pro in 2023
By TOI Staff March 21, 2023 Update on : March 21, 2023
Are you fed up with streaming geo-restrictions? Geo-blocks can be a bothersome barrier to accessing your preferred TV series, movies, or live sporting events. Fortunately, you can get around geo-restrictions and enjoy streaming material from any location in the world with the correct tools and methods.
Consider a scenario where you live in Spain and wish to stream the newest series on US Netflix or BBC iPlayer. Netflix limits access to specific series and movies in different countries due to content licensing agreements.
Similarly BBC iPlayer restricts its service to the UK only. The notice "Unfortunately, BBC ipla­­­yer is not accessible in your country" will appear if you attempt to access BBC iplayer from Spain. 
This CrazyStreamers guide lists down all the popular streaming platforms for users in Spain and also guides you how to bypass Streaming Geo-Blocks Like A Pro in 2023.
What is Geo-Restriction?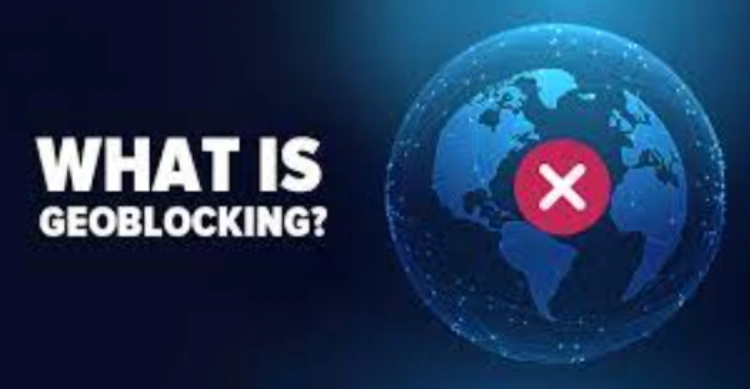 Geo-blocking is the practice of denying access to users who are physically located outside of the service area. Many services employ the technique, also known as geo-filtering, to limit access to material depending on geographic location. 
In essence, users are refused access to specific content when the services notice that they are not in the area where their membership was initially purchased.
You've been geo-filtered if you try to watch movies online and discover that some of them are blocked in your country. This can also occur if you attempt to order something online only to be informed that it is unavailable where you live or that it would be more expensive due to postage or currency conversion rates.
Bypassing Geo-Restriction
With a VPN, it is extremely simple to circumvent geo-blocking, and there are no restrictions whatsoever. Whether you want to watch movies, listen to music, or shop online without having to worry about country-specific restrictions, a virtual private network (VPN) is an indispensable tool.
To get around geographical restrictions, it redirects your Internet traffic through a server in another country. To put it another way, it redirects your Internet Protocol address to that of the nation from which the content is being streamed.
Let's suppose, if you are living in Spain and want to watch British content on BBC iPlayer. Then you need a trustable VPN that gets around the geo-restriction and makes the streaming platform trust that you are actually present in the UK. Nowadays, bypassing the geo-restriction is so easy.
But the real question is how to by-pass the geo blocked content in Spain? Continue reading this article and find out the answers of your question. 
How to Bypass Geo-Blocking using VPN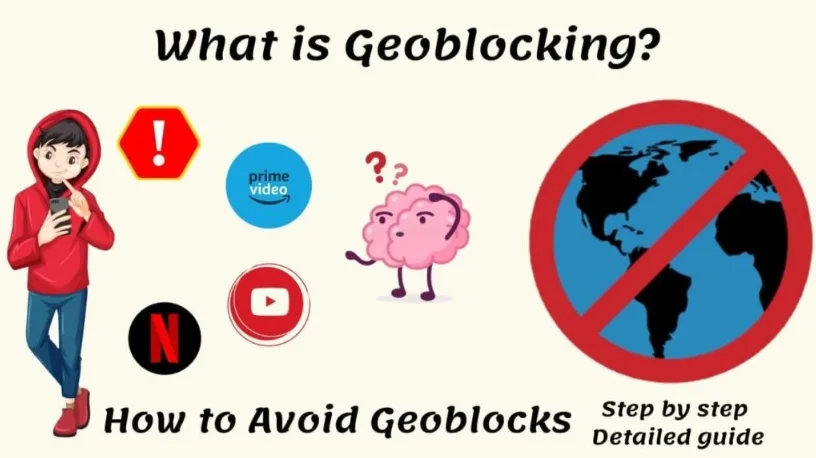 To get around geo-blocking in a matter of minutes, you'll need to sign up for a VPN service and install its software; we suggest ExpressVPN for this purpose. After that, you can access any region's content while in Spain by simply connecting to a server in a different country.
In order to access geo blocked content, all you need to do is subscribe to a VPN service and the provider will securely link you to a server in a country where access is not prohibited. Prior to subscribing to any plan, make sure the VPN of your choice can circumvent geo-blocking.
Is VPN legal to unblock geo-restricted Content?
In a word, yes. Virtual private network (VPN) use is also more common, at least in developed nations. The laws and regulations of a country are worth investigating before travelling there if its government is very strict.
Use Proxy server to bypass Geo-restriction 
While proxies can help you get around geo-blocking, they are not as efficient as VPNs because they only mask your IP address. Nonetheless, that route can still be taken.
By masking your IP address and connecting through a proxy server instead, you can get around geographical restrictions. Since your computer already has access to proxy servers, which operate as middlemen between your computer and internet sites, you can easily get around geo-blocking without installing any additional software or paying for a VPN service.
How does the proxy server by-pass the geo-restriction?
Establish a connection with a proxy server. Go to a webpage that provides proxies in a list format. Following this, choose an option from their list and hit the submit button.
A new tab or window will appear in your browser with the proxy server's address in the URL, allowing you to access the blocked content on the original page.
 pick "options" from the drop-down menu that appears when you right-click on the video to disable YouTube's geo-blocking. When the URL box appears, enter the address of the proxy bypass server there and hit Yes to begin circumventing geo-blocking and watching videos normally.
What is a better option for bypassing geo-blocking – VPN or proxy?
Using a VPN is preferable to using a proxy since VPNs may get around geo-blocking on desktop and mobile devices alike. Proxy is not as efficient as a VPN service because it only alters the user's IP address and does not circumvent geo-blocking altogether when visiting a restricted site.
Conclusion
In conclusion, geo-blocking is an annoying method through which streaming services restrict your access to content based on where you are physically located. Using a virtual private network (VPN), however, you may get around these geographical restrictions and watch your shows and movies from anywhere in the globe.
Using a premium VPN service is the best way to bypass censorship and access content from anywhere in the world. And so, why delay? Get a VPN and begin streaming like a pro. Hope this guide helps Spanish audiences to watch their favourite shows. 
Latest News