How to Stream Live Sports Without Cable
By TOI Staff November 21, 2022 Update on : November 21, 2022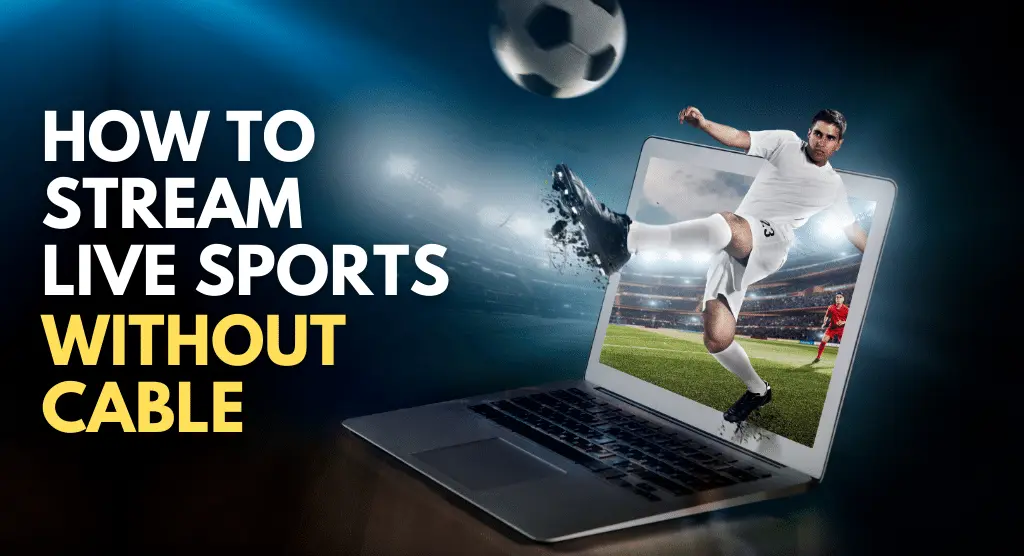 Gone are the days of needing cable to watch mainstream or even grassroots sports. Services like SqyQ, YouTube TV, and Viaplay provide enough coverage to sate diehard fans' desires to catch every minute of their favourite team. Equipment requirements are minimal, you don't have to sign up for lengthy contracts, and you can find coverage of any sport. But you do need to ensure that you choose the most appropriate streaming service for you.
Sports Coverage
According to ExpressVPN's streaming guide, football remains the most popular streaming sport in the UK. Searches for golf streaming are the second most common with rugby not far behind. But whether you're into football, U.S. sports like basketball, or even quidditch, you will find a streaming service that offers it.
What You Need
You probably already have the hardware you need to start watching streaming sports. You do need an Internet connection, although even a mobile connection will suffice. Beyond that, you can use a mobile phone or tablet, laptop or PC, smart TV, or giant projector screen.
Pretty much any device that will connect to the Internet and play audio and video will suffice. Soundbars, surround sound, and other peripherals are optional but can enhance your enjoyment. One of the benefits of a streaming subscription is that once you've got an account with the service, you can view it on any compatible device.
If there's a big game coming up, you can invite some friends around and watch it on TV. If you're away from home, watch on your laptop. Stuck on a bus when the game starts? Watch on your cell phone. You don't need additional accounts in most cases.
Streaming Service Features
When looking for sports streaming services, there are several features to consider. Some services offer them all, some only a selection.
DVR Features – DVR features enable you to pause, rewind, and record footage for viewing later. These features are useful if your sports stream is at an inconvenient time or if you need to get a drink from the kitchen and don't want to miss any of the action. TechHive's streaming DVR guide explains more.
Sports Coverage – Some services specialize in one sport, or a limited selection, while others offer access to a massive range. Similarly, some offer mainstream events, others offer more underground sports.
Free Trial – Streaming services typically allow you to pay monthly and cancel at any time, which means you can pay for one month and see whether they offer what you want. Many also provide a free trial, typically a week, although you may be restricted to certain types of content during the trial period.
Cost – You will have to pay for live sports streaming services, and costs do vary. Ideally, you should find a service that offers coverage of all the sports you enjoy, or you will have to pay multiple subscriptions and the costs will soon add up.
Your Streaming Options
There are a lot of sports streaming services available: each typically offering access to different sports or leagues.
Sky Go is the company's streaming service and you can add all 8 sports channels to your package, which means access to major sports including football, golf, and rugby.
BT Sport's mobile app is a solid option for Premier League fans and also has Champions League, live rugby, and other sports.
Hulu Plus Live TV is expensive, but it has 14 dedicated sports channels that cover major US sports like NFL, MLB, NBA, NHL, and more.
Your Streaming Options
You should already have an idea of which sports you enjoy and likely have all the equipment you need to start enjoying live streaming at home or on the go. Choose the service that suits your viewing needs and a package that offers the best channels and leagues.
Latest News