Apple Introduces The M1 Ultra and Updates The limited iPhone SE with 5G
By TOI Team   March 9, 2022   Update on : March 9, 2022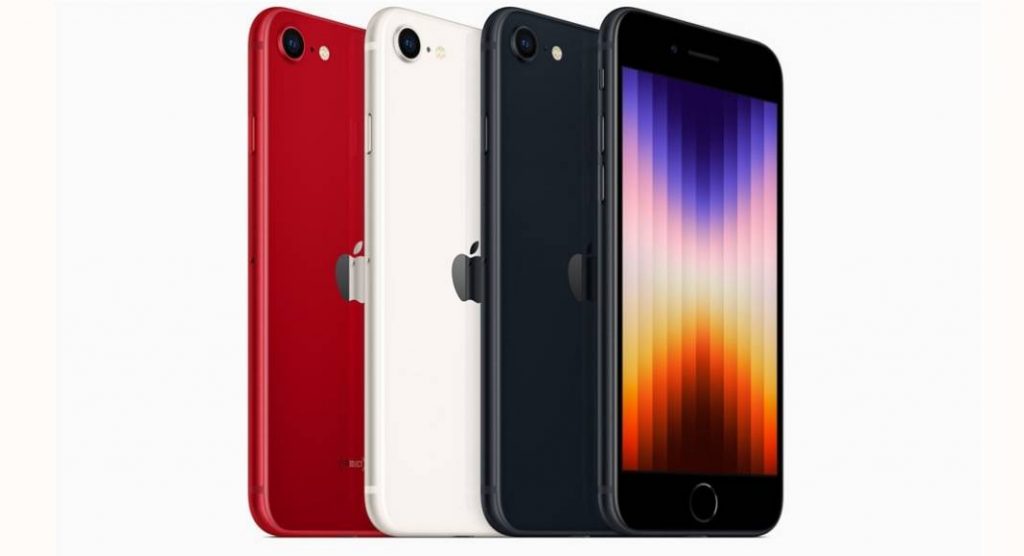 iPhone SE: Photo collected from Apple's official blog.
Apple unveiled the new M1 Ultra processor, as well as iPhones and Macs. Books are difficult to repair, and the crisis between Russia and Ukraine concerns chipset production.
Apple unveiled a host of new items yesterday. The lineup includes an improved iPad Air, iPhone SE, and the latest M1 Ultra processor. The M1 Ultra, which has a 20-core CPU and a 64-core GPU, is said to be 2.5 times quicker than Apple's current 27-inch iMac. Even better, it only uses a portion of the electricity.
The M1 Ultra would soon launch alongside the new Mac Studio, which, although its capability, appears to be slightly larger than the Mac Mini. Apple claims that its ingenious cooling mechanism keeps it cool and silent under the most intensive loads. However, it is not inexpensive. But without new processor, the Mac Studio begins at $2499 USD. The basic price for the variant with the M1 Ultra is $5000.
Research analyst Neil Shah Said. "Apple is expanding its portfolio of in-house semiconductor capabilities to power a larger range of richer products, ranging from the entry-level iPhone SE to the most powerful product, Mac Studio."
According to Nabila Popal, an analyst at IDC, the new iPhone SE will appeal to buyers seeking a low-cost 5G gadget, and it may be especially popular given the economic instability generated by the Russia-Ukraine crisis.
"A less expensive iPhone with 5G is amazing news for Apple, particularly in these troubled times," Popal added.
Apple will release two variants of the Mac Studio, one for the M1 Max chip and one with the M1 Ultra chip.
However, Popal believes that the desire for bigger screens would have a detrimental influence on iPhone SE sales. Some customers may choose earlier iPhone models with larger displays in almost the same price range.
Latest News