10 Mistakes to Avoid When Starting An Optometry Practice
By TOI Staff   November 30, 2022   Update on : November 30, 2022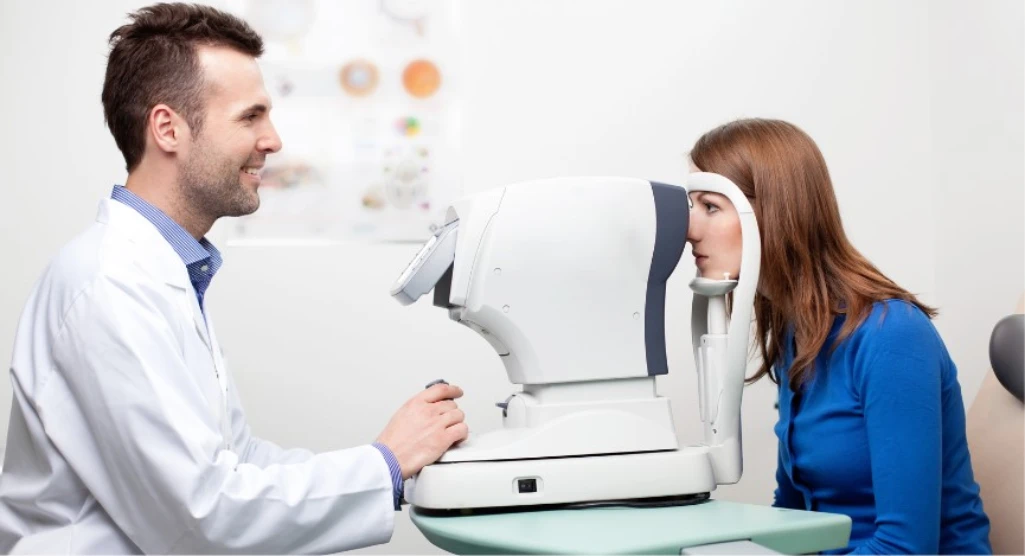 Are you an optometrist who is looking to start your own practice? Congratulations! This is an exciting time. You have the opportunity to build something from the ground up, create your own vision for success, and be your own boss.
 Of course, starting any business comes with a certain amount of risk. And while there are many ways to start an optometry practice successfully, there are also a few common mistakes that can be easily avoided.
To make sure you're on the right track, read up on the 10 biggest mistakes people make when starting their own optometry clinic:
1. Not Defining Your Target Market
One of the first steps in starting any business is to define your target market. Who are your potential customers? What needs do they have that you can meet? What are their demographics?
 If you don't take the time to answer these questions, you could end up spending a lot of money on marketing and advertising that doesn't reach your ideal customers. Worse yet, you could attract patients who are a poor fit for your practice, leading to frustration on both sides.
2. Not Doing Your Homework on Location
When it comes to opening an optometry practice, location is everything. You want to be in an area that has a high population density, as this will give you the best chance of attracting new patients. But you also want to make sure you're not too close to your competition.
Do your research before settling on a location for your optometry practice. Look at the demographics of the area, the competition, and the cost of doing business. This will help you find the perfect balance between high foot traffic and low overhead costs.
3. Not Investing in the Right Equipment
Investing in high-quality optometry equipment is essential for any new practice. Not only will this ensure that you can provide the best possible care for your patients, but it will also help you attract new customers.
Don't skimp on optometry equipment just to save a few dollars. In the long run, it's worth investing in top-of-the-line products that will last for years.
4. Not Having a Solid Business Plan
A solid business plan is essential for any optometry practice, whether big or small. This document will outline your goals, strategies, and financial projections. It will also help you secure funding from investors if needed.
Don't try to start an optometry practice without a business plan in place. This is a recipe for disaster.
5. Not Hiring the Right Staff
Your optometry practice will only be as successful as the team you assemble to help run it. That's why it's so important to take your time when hiring staff members.
Look for individuals who are passionate about optometry and who have the skills and experience to help your business thrive. These people will be the backbone of your optometry practice, so make sure you choose wisely.
6. Not Marketing Your Practice
If you don't market your optometry practice, no one will know it exists. And even if they do stumble across it, they may not be motivated to become a patient.
Develop a marketing plan that includes both traditional and digital marketing strategies. Then, implement those strategies consistently to make sure your optometry practice gets the exposure it needs to succeed.
7. Not Staying Up-to-Date on Industry Changes
The optometry industry is constantly evolving. New technologies, treatments, and regulations are always being introduced.
If you want your optometry practice to stay ahead of the curve, you need to make sure you're up-to-date on all the latest industry changes. Install the latest optometry medical software, attend optometry conferences, and read optometry journals on a regular basis.
8. Not Understanding Your Financials
Your optometry practice will only be as successful as your finances allow it to be. That's why it's so important to have a strong understanding of your financial situation.
Track your income and expenses carefully. Create realistic budget projections. And always keep an eye on your cash flow. By doing these things, you'll ensure that your optometry practice stays in the black.
9. Not Prioritizing Patient Satisfaction
Patient satisfaction should be one of your top priorities as an optometrist. If your patients are happy, they'll keep coming back. And they'll also be more likely to refer new patients to your practice.
There are a number of ways to increase patient satisfaction at your optometry practice. Offer convenient appointment times, provide a clean and comfortable office environment, and make sure your staff is always friendly and helpful.
10. Not Seeing the Big Picture
When you're running an optometry practice, it's easy to get caught up in the day-to-day details. But if you want your business to be successful in the long run, you need to take a step back and see the big picture.
Think about where you want your optometry practice to be in 5 years, 10 years, or even 20 years. Then, create a plan to get there. By setting long-term goals and working towards them each day, you'll ensure that your optometry practice remains on the path to success.
Latest News