10 Qualities of A Successful Entrepreneur
By MD Imran Ali   September 21, 2022   Update on : September 21, 2022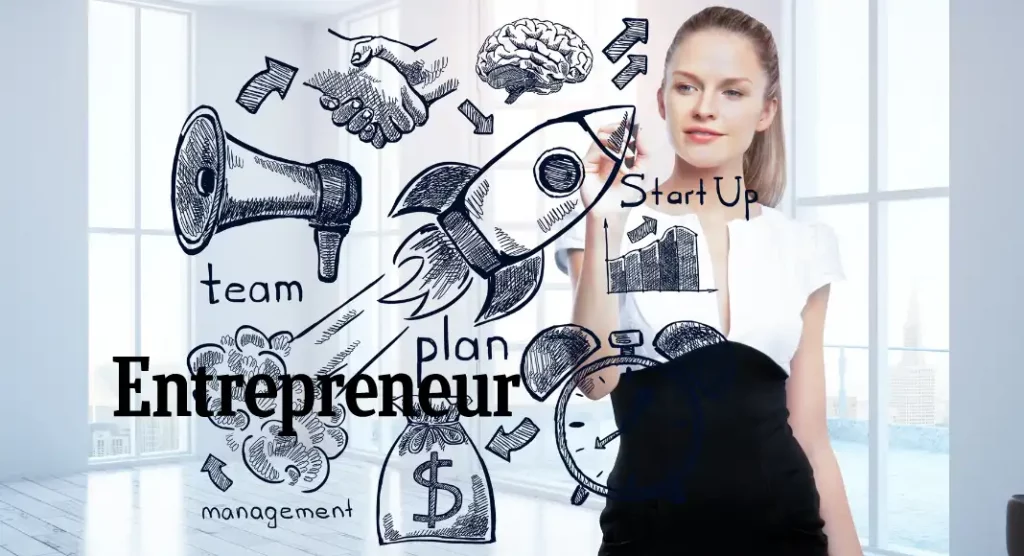 There is no shortcut to becoming a successful entrepreneur without having some key skills and qualities. By flourishing yourself with some qualities, you can ensure your success in the business field. Running a business successfully is very challenging. The challenges are overcome when an entrepreneur adopts and develops some qualities in him/her. An entrepreneur thinks out of the box. Success is a continuous process to achieve for him/her.
One should learn the skills and inherit the qualities before starting a business. The journey would not be very smooth but one should get over the challenges he/she faces. An entrepreneur should know how to face any risk and how to handle it. He or she should come up with new innovative ideas, goods, and services. An entrepreneur needs to be extraordinary to prove him/her as the best one in the competitive market.
Let's see
The key qualities an entrepreneur should have while starting a new business
Creativity:
There are millions of business owners but there are very limited numbers of successful entrepreneurs in the world. Being creative is a very vital quality of an entrepreneur. One has to think creatively to set up a new business and compete with others in the market. You must try new things to experiment with what works best for your business. You should have divergent thinking and cognitive thinking skills to explore new things.
Risk-taking mindset:
An entrepreneur must have a risk-taking mindset before starting a new business. He/she should never be in a dilemma to take a decision. One should have the courage to take risks foreseeing the potential and opportunities of a business. Risk-taking behavior gives the hope of achieving the goals one set as an entrepreneur. You should also have the risk management skill to cope with the challenges in a new business.
Communication skill:
Good communication skill is a must for an entrepreneur as it helps him/her to know about people, customers, clients, opponents, and the real world. Effective communication helps to build relationships with others in a business. An entrepreneur must discuss several issues with the target people and the staff members of the business. You must be very responsive to emails, content marketing, and so on. You should observe and act accordingly to what others are doing around you. Social media can be an option for that.
Time management:
An entrepreneur must have a very good idea about time management as it will help you to take the necessary steps for your business. Time management is the procedure of organizing and planning how to divide your time for better results. You can work better if you can manage your time smartly.
Confidence:
One should believe in him/herself to gain something. Don't lose hope if you fail to achieve something. Your self-confidence will boost your imagination, creativity, ability, and talent to find the right path.
Adaptation:
An entrepreneur should not be rigid in a decision. He/she needs to be adaptive. You must merge your ideas and capacity with new opportunities to become an achiever. You must be updated with new changes in the market. This skill of an entrepreneur will help to sustain in different situations. Adaptation will drive your business to further development.
Perseverance:
Many successful entrepreneurs now faced many failures in their life, but they did not lose hope. They worked hard with patience and learned from their failures and mistakes. They consistently tried to achieve the goal and became successful. Perseverance is one of the key qualities one entrepreneur should have.
Leadership:
An entrepreneur must have leadership ability. He/she needs to lead others to achieve something. He/she can learn from others but should not follow others blindly. You must set a strategic vision and work on it with your dedication and determination to be the leader in your business. Always you need to motivate and inspire your team members. You should have problem-solving skills to guide your team.
Utilize resources:
An entrepreneur must make the best use of the available resources. He/she must know what resources can be beneficiary for him/her. Utilizing resources effectively is far better than taking loans as it increases your liability. You need to know how to manage your resources.
Hardworking:
An entrepreneur needs to be a very hardworking person. To become a successful entrepreneur, you must be a hard worker and must love your work. You need to be dedicated and focused on your work. Also, you should always offer fresh and energetic enthusiasm to your business. You will lag behind others in the race if you don't work hard.
Latest News