15 Reasons Why it is Important to Study Logistics
By TOI Staff   February 14, 2023   Update on : February 14, 2023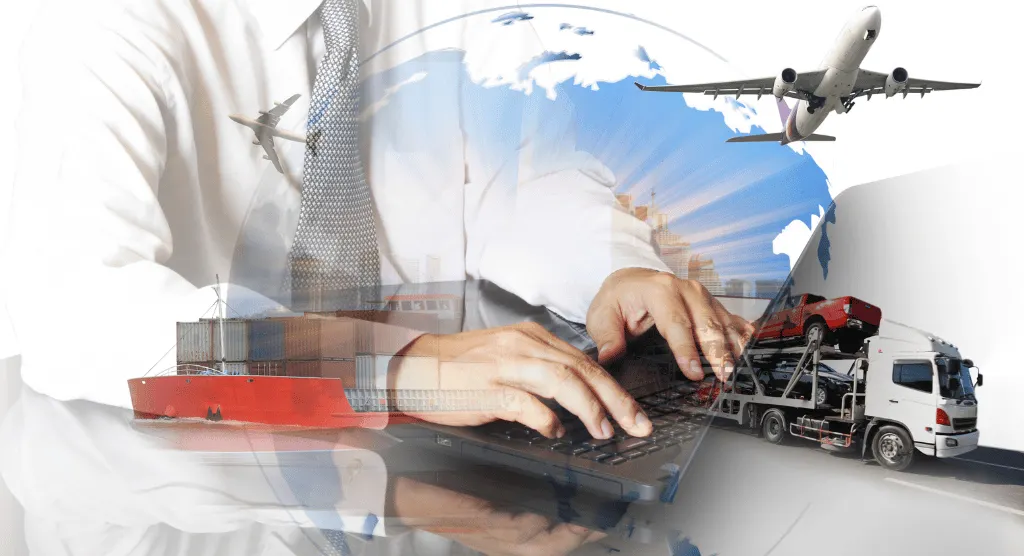 If you want a stable job and career in the future, starting a logistics profession is a brilliant move. A job in logistics is always in demand. Logistics manages procurement, warehousing, and transportation of essential resources people need daily. Therefore, logistics plays an important role in the supply chain.  
Monarch Institute offers logistics courses that would give you a distinct competitive advantage. Their professional lecturers provide real-world education to ensure you can get the skills that every company employer demands. To get started,
Here are 15 reasons why you should study logistics.
1. Manage the Company's Revenue Expansion
By studying the ins and outs of logistics, you'll know how to save costs along the supply chain. Most significantly, you can discover quicker ways of moving goods to their destinations without compromising quality, improving business revenue. 
Cost management and revenue expansion are essential for a company's bottom line. By studying logistics, businesses will rely on your skill to maintain their production process and transportation. 
2. Access to New Technologies
Logistics professionals use various technical tools to make planning faster, simpler, and more efficient. New technologies such as artificial intelligence, supply chain visibility technology, and the internet of things (IoT) are being used to improve business supply chain management. 
By studying logistics, you may become more computer savvy and competitive in the job market in various sectors and trades.
3. Economy Changes
There have been such supply chain disruptions before, and there will be more after the coronavirus pandemic. Natural catastrophes, cybercrime, and economic changes will always threaten the supply chain. Studying logistics teaches you about past and present logistical crisis solutions.  
By studying logistics, you'll learn how to handle emergencies and develop preventative plans that can lessen the effects of a catastrophe. You'll also learn how to consistently reduce costs and speed up shipment by observing what works and does not.
4. High Demand for Talent
An increasing scarcity of logistics experts was made clear by the global supply chain crises. According to the Association for Supply Chain Management, there is only one qualified applicant for every six open positions as of 2021.
Studying logistics now is a great choice since there's a high demand for talent. If you know the data and its application to logistics planning, you can ensure that businesses will hire you immediately. 
5. Career Growth
Numerous work prospects are made available by having a strong logistics skill set. More than 50,000 jobs are now available on LinkedIn, spread across sectors including solar energy and pharmacies. Aside from that, organizations such as C.H. Robinson, GXO Logistics, and Transportation Insight Holding Co. constantly need logistics professionals with exceptional expertise.
6. Transferable Skills
The supply chain impacts every aspect of a company's operations. You can improve a company's operations if you understand how resources and things flow between production areas. 
After gaining a solid foundation in logistics, you can continue your education and transition into supply chain management, operations management, or corporate finance. Since you have an enhanced understanding of cost control and negotiating, logistics skills may also assist you in becoming qualified for managerial and executive jobs.
7. Stable Career
Logistics manages procurement, warehousing, and transportation of essential resources people need daily. Therefore, logistics plays an important role in the supply chain. You can keep your jobs despite pandemics, calamities, and economic crises. 
8. High Salary
The great earning potential of a career in logistics is another incentive. Distribution Center Manager, Business Operations Specialist, Fleet Manager, Senior Level Landman, and Configuration Analyst are a few high-paying positions in logistics and supply chain. 
Your salary may also increase if you are promoted to a higher position or have higher educational attainment in logistics. 
9. International Opportunities
Overseas barriers have been broken through by the World Wide Web, demanding global logistics and supply chain methods and numerous international businesses to travel. Jobs in global logistics and supply chain management allow you to travel and long for international business experience.
10. Wide Industry and Workplace
Manufacturing, shipping, transportation, storage, wholesale, and retail are just a few businesses that provide jobs in logistics and supply chains. Additionally, you can work for significant multinational corporations, small to medium-sized firms, governmental entities, or nonprofit institutions.
11. High Internship Opportunities
Due to the high demand for logistics professionals, fresh graduates do not have to worry while working in logistics and supply chain management. This is because many organizations are willing to pay, even for interns, to provide them with opportunities to thrive after completing the internship.
12. Don't Require Many Qualifications
You can find rewarding employment in logistics without needing a master's degree. Most logistics and supply chain management workers may find jobs even with just a bachelor's degree. However, some professions do require a graduate education degree or other kinds of additional training.
Aside from that, there are positions available for persons with vocational degrees. If you want to develop in your logistics profession, it would be best for you to complete four years of post-secondary education.
13. Wider Employment Options
Logistics classes lead to a wider range of work options, allowing you to learn, grow and follow changing interests. General logistics or a specialized industry, such as warehousing or supply chain management, are options. 
If you major in Logistics, you will not only gain an edge over other majors but also have entry to positions that are not available to other degrees.
14. Gain Skills
Studying logistics will provide you with new skills and knowledge needed to start a logistics career or advance. Research papers, internships, and conventional curricula can help you hone your logistical abilities. Graduate students can also enhance their talents while working by taking part in professional development seminars, professional training, and certification programs. 
15. Job Satisfaction
Contributing to an organization's success is fulfilling. Supply chain and logistics experts take satisfaction in their positive impact on their firm, whether by enhancing shipping cost efficiency, offering a better customer experience, optimizing operations, or decreasing operational expenses.
Get Started With Logistics
A company's supply chain relies heavily on logistics. People can't function without logistics since their resources will become limited. Additionally, studying logistics is important in creating an effective supply chain that can survive disturbances such as pandemics, natural disasters, and economic crises. Get started with logistics to get access to a variety of employment opportunities.
Latest News