Best Exterior Paint Colors to Increase The Value of Your House
By TOI Staff   February 21, 2023   Update on : February 21, 2023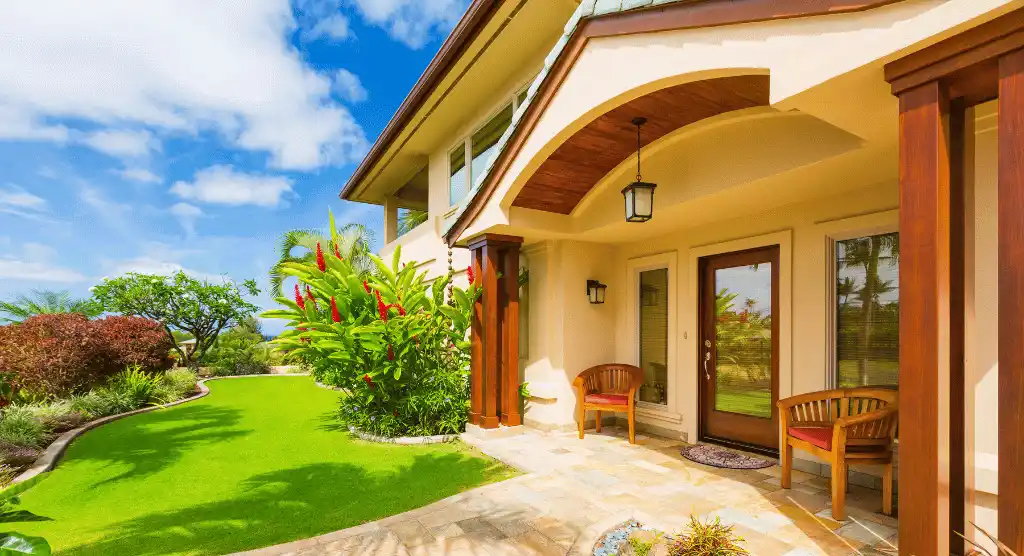 Selling your house is always a tough decision, but what is even more difficult is refurbishing your house to increase its price. If your house looks clean and new, buyers will likely offer a higher price.
Conversely, if the house looks old and dirty with its paint falling off, you would get fewer buyers. And the ones that come to check out your house will likely offer you a much lower price than you would otherwise get if your house was in good condition.  
The best way to make your house look more appealing is pressure washing and painting a decent color on the exterior and interior of your house. Although it might sound easy, some might think they can hire someone or do it themselves in a few days, but it's not that simple. Painting and cleaning are not difficult; many people can do that, but choosing what to paint is not that easy. According to some estimates, painting your house with the right color can increase its selling price by thousands of dollars. 
In this article, we will help you choose the right colors for your house.
Importance of a Good Exterior Paint for your house:
It is by no means compulsory to repaint the exterior of your house when selling it. But if you repaint the exterior with appealing colors, you will attract more potential buyers and be more likely to sell your house at a good price.
Most old houses on sale are around 10 years old, and many haven't got a new paint job since they were first bought. So, even if the house has perfect structural integrity, it will still look old. Any buyer would prefer a newer-looking house when the price is similar. And most buyers nowadays want a house they can live in immediately after buying it. They prefer a house that has just got a new paint job because that means they don't have to do it themselves. Although doing a paint job can be expensive, it's worth it because it can significantly increase the value of your house when selling.
How to choose the best exterior paint colors?
Choosing the right paint colors for painting the exterior of your house is crucial. Although you might think that repainting the old colors would be fine, that's not how it works. If the previous paint job was done quite a few years earlier, those colors wouldn't match the current trend. Trends come and go rapidly, those colors might have been in trend, but now they are out of date. You need to find new paint colors that match the current trend for the exterior of your house.  Here are some ways you can find the best exterior paint colors.
There is no universal best color when it comes to paints. The suitability of paint colors varies from house to house. You need to consider the following factors when choosing a suitable color.
Architecture
Determining the architecture and style of a house is very important because each type of house has different suitable colors; for example:
Farmhouse-style: These houses look best with neutral and inviting colors; vivid and eye-popping colors don't suit them very much.
Victorian-style: These houses look best with bold colors, such as Golden Plumeria SW 9019.
Beach-style: These houses can even look fantastic in colors with pink undertones.
The best way to find the best color for your house is to look at other houses with architecture. Maybe you should walk around the neighborhood and find a few houses with the same style as yours, and if you like their paint colors, you can adopt them.
Neighborhood
Another important thing to consider when deciding the exterior paint color is the overall theme of your neighborhood. Some neighborhoods have specific color themes, and all the houses there have similar exterior colors. 
If your neighborhood also has a color scheme, you might want to follow it because otherwise, your house would be out of tune with its neighbors. It would stand out in a bad way which might scare off potential buyers.
Landscape
Landscape and the surrounding environment are important factors that you need to keep in mind when deciding on exterior paint color. If your house is surrounded by trees and greenery, then a shade of green such as Talipot Palm SW 6726, is suitable as an exterior paint color. It will make the house blend into the surrounding environment. Bold and eye-catching colors, on the other hand, won't do well in this situation. because they will make the house fight the environment for attention. 
If your house is in a dryer environment, then a neutral tan such as Sequin SW 6394 might be a good choice; it will make your house blend in with the environment.
House size
The size of your house compared to other houses in the neighborhood matters, and choosing a suitable color can weaken the size difference. If your house is slightly smaller than nearby houses, you can use light colors to paint the exterior. Light colors make the house larger and more open; it will also feel inviting and welcoming.
If your house is larger than nearby houses, painting its exterior with darker colors might be a good choice. Darker colors make a house slightly smaller and blend in with the surrounding houses.
Color of the roof
The roof color is another factor you must keep in mind when deciding on the exterior paint color. You have to make sure that the exterior color doesn't clash with the roof color.
If the color of the roof is black or gray, then there is no need to worry. Black or gray rooftops work well with a majority of exterior colors, so the chance of them clashing is very small.
Conversely, if the roof is red or tan, then you have to be a little careful when choosing. Avoid Green and blue exterior paints because they will likely clash with the red roof. Your main goal is to choose an exterior paint that blends in with the roof color and gives an overall harmonious image. 
Bricks and stones
Another important factor to consider is the undertones in the colors of bricks and stones around the house. You need to choose an exterior that doesn't clash with the colors of bricks and stones.
The undertones in bricks and stones can range from blue to green to beige and more. In our opinion, the safest way is to look around the neighborhood and copy the colors of similar brick houses. 
Here are some of the best exterior paint colors:
 Although there are no hard and fast rules when it comes to choosing exterior paint, there are some guidelines that can help you. 
Overall, you need to choose a color that is neutral and feels warm and welcoming. The buyers should picture themselves living in this house when they see it for the first time. Here are some trending best exterior paint colors.
Greige (Mindful Gray SW 7016)
Greige is a new trendy color for exterior house paint; it is a combination of gray and beige. Mindful Gray SW 7016 is a good example of this color; it can give warmth and sleekness to your house. 
Greige is a neutral pleasant-looking color that sits well with most people; using it as your exterior paint can increase the number of your potential buyers.
Gray (Pearl Gray SW 0052)
Gray is a tried and tested color for exterior paint design; it gives off a sophisticated feeling while being warm and inviting. It is also a neutral color that sits well with most people, and it works especially for houses with stonework. 
Gray is not one color; it is a whole range of colors ranging from soft and light grays, such as Pearl Gray SW 0052, to dark grays, such as Grays Harbor SW 6236. Using light grays can make your house look larger, while dark grays can make it look smaller. 
Warm off-white (Alabaster SW 7008)
Although the classic white color works well with some houses, not all of them, it just doesn't match well in some cases. A warm off-white color can be an ideal choice when classic white doesn't work; it gives a warm and inviting feeling. 
Off-white colors work well on bricks, siding, and stucco. Overall, they are incredibly versatile and fit the appetite of many people; using them can significantly increase the number of potential buyers. 
Green-Gray (Evergreen Fog SW 1930)
This color works well when surrounded by a green landscape, making your house fit well with the environment. You can find a lot of good colors in green such as Evergreen Fog and Basil; using them can increase the value of your house because green is popular with most house buyers.
Taupe (Emerging Taupe SW 6045)
Taupe is a mix of gray and brown; it is difficult to get a perfect ratio of this color. It can work with any kind of house, from a farmhouse to a normal house; it works exceptionally well on beach houses. 
Taupe color looks warm and inviting on some houses depending on their surrounding environment. But it is difficult to get the right shade for your house, which is why it is not the best exterior color. 
Powder Blue (Open Air SW 6491)
Blue color doesn't sit well with most buyers because it is too bold, but powder blue is a different story. It is soft and appealing, making a house more welcoming, warm, and homey. Using the right shade of powder blue can potentially increase the value of your house and attract more buyers.
Which colors to avoid when choosing exterior paint?
There are some colors that are known to not work well as exterior paints for houses. You should avoid them if possible:
Yellow
Yellow doesn't fit the tastes of many buyers, so it can drastically reduce the number of 
potential buyers. Another reason you should avoid using this color is that it fades quickly in the sun, which makes it unsuitable as an exterior color.
Pink
Although pink is indeed a charming color and works well with stones and bricks, not many people like their houses to be pink; sure, some people would like that, but a majority of people wouldn't want it, which would reduce the number of potential buyers.
Black
Although black is an elegant and beautiful color, it can be too bold and abrasive and scare off potential buyers.
Why hire a professional?
Finding the best exterior paint color for your house is not an easy job. It takes a lot of time and effort, and the color you end up deciding on might not be the best one for your house. 
After all, you are not an expert; you just choose a color based on your liking. But what you like might not be what buyers like, and as mentioned before, a wrong exterior color can reduce the number of potential buyers.
So, the best way to do this job is to find a professional like Mr. Happy House. they know what most buyers like and help you choose a color that increases the value of your house. 
Latest News