Chilly Chic Pajamas Reviews: Is it a Legit or Scam Website?
By TOI Team   July 24, 2022   Update on : August 9, 2022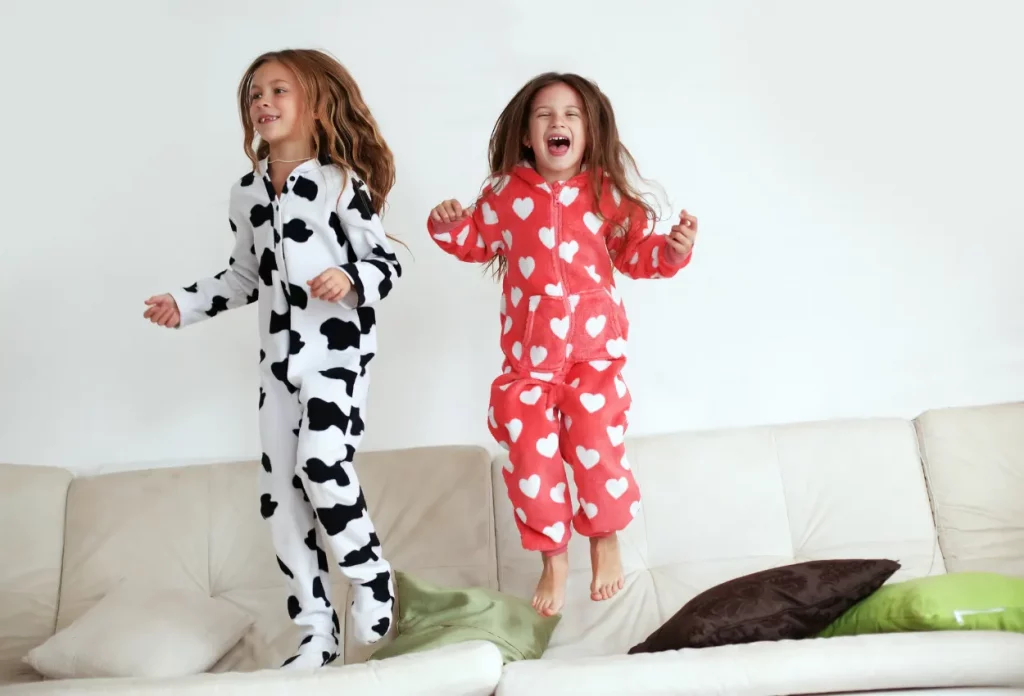 Chilly chic pajamas are a small e-commerce business. They provide fashionable pajamas, clothes for boys, girls, and women, and matching sets for the family. You can buy clothes for yourself, a set of two for you and your child, or a family set for you, your husband, and your children.
Their different sets offered are as follows.
Independence Day: Special dresses for independence with a design based on the American flag.
Mom and Daughter: This is a matching set for mother and daughter. You can choose dresses, shirts, swimsuits, or pajamas for your matching set.
Family Outfits: This is a matching family set for parents and children. You can choose a family set of casual dresses, swimsuits, or pajamas.
Maternity Outfit: This dress is specially designed for women in pregnancy or women with less than 2-year-old children. You can buy maternity dresses, tops, and bags to make child care easier.
How to order?
Chilly chic provides a comprehensive way to order precisely what you want. You can do so through the following steps.
Find the design you want for the outfit.
After finding the design, you need to specify who is going to wear it. For example, a baby, boy, girl, mom, or dad.

For a baby, you need to select an appropriate age category from 0-6 M, 6-12 M, 12-18 M, and 18-24 M. The M here represents months.
For boys and girls, you also need to select their age groups from the given options.
For women and men, you need to select their sizes in small, medium, large, XL, XXL, and XXXL.

Specify the age or size of every family member you want to buy a matching outfit for and click ADD to BAG.
Chilly Chic Payment Method
Chilly chic allows several payment methods, and you can choose one that is convenient for you. The payment methods are
PayPal
VISA
MASTERCARD
AMEX      
DISCOVER
Refund Policy
Chilly chic have a 30-day return policy. If you don't like what you buy, you can send it back within 30 days and get your refunds. Any clothes or items you will return need to be unworn, unwashed, and with their original tags attached. They will give you refunds within seven days after they receive the return package. But the refund amount doesn't include shipping cost, as chilly chic doesn't provide free shipping.
Chillychic.com: is it a scam?
Chilly chic seems to be a legit website. Most scam websites are all hastily made, with a few original photos and product details. They also don't have social media profiles and pages, and there are a few reasons for that. 
Scammers usually operate a scam site for 3-4 months. After that, they sell it and make another one. That's because 3-4 months are enough for a scam site to become famous, and famous scam sites can't scam people. Most scammers are lazy to make complete and plausible social media profiles for a website that will close after four months.
Another reason for not having social media profiles is to avoid negative reviews from people scammed by them.
We have checked Chilly chic in detail, and here is what we found. 
Its domain chillychic.com was first registered on 16th June 2020 and has been operating till now. Scam sites operating this long are incredibly rare.
It has a well-made Facebook profile; we checked it and found no negative reviews.
Things we found that might be problematic.
It has very low traffic, but this can be excused as it is a small business.
The website owner has hidden their name; It could be because they don't want to be spammed. A website with an unknown owner has a lower trust score than a website with a known owner.
It is hosted at a server located in Singapore, and the same server has a few suspicious websites hosted on it. We can't say that its neighbors are suspicious websites, so it must also be a suspicious website. But this is a minus point that lowers the trust score.
Final Thoughts
The dresses and pajamas provided by chilly chic are fashionable and pleasing to the eye. We think it is a legitimate business after our research. If you have doubts, you can do your research by going to their social media accounts and reading previous customer reviews.
Latest News