Why Hire A Professional Magento Developer?
By TOI Staff January 24, 2023 Update on : January 24, 2023
The growth of online shopping is now very serious. More and more people are choosing to shop online. An online store is a business in which people and companies have invested money and time. For it to work well and bring the necessary income, you need to invest your time and money in it.
If a physical store closes one day, it will lose sales. The same goes for an online store. A failure/downtime of an online store can lead to a significant drop in revenue. For this reason, having a reliable technology partner is essential to the peace of mind of any e-commerce business.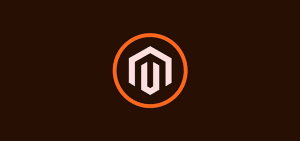 Which platform to choose?
Magento is a very versatile yet complex Open Source. Its reliability and flexibility allow you to grow and expand as much as you want. For your business to achieve its goals and adapt to the ever-changing internal and external processes in a volatile sector like e-commerce, you need an experienced Magento programmer.
Magento has a very difficult learning curve. Its data model, its structure, and hundreds of combinable configurations mean that only the experience of thousands of hours of work and dozens of projects will help you understand it and get the most out of it. Therefore, to develop your project on this platform, you should hire a dedicated magento developer.
Where can you find a developer?
Today, thanks to a large number of platforms, it is easy to find a developer. But finding a real Magento specialist is already a more difficult task. Let's look at the main places where you can turn for help.
Software agency/company
It often happens that these companies do not have specialized Magento programmers, so the result does not always meet expectations. Usually, these are companies that carry out projects of all kinds: applications, Magento, WordPress, Prestashop, WooCommerce, Drupal, marketing, branding, and order. etc. but they don't have enough experience to provide Magento global and specific services.
Magento has a long learning curve and low salaries and incentives in web development, so the customer is unhappy with the product and service they receive. Knowledge of prestigious extensions, integrations, and relevance in this complex sector is essential to provide a good service.
Therefore, you need to pay attention to the company you are applying to. These should be specialists with examples of work and good experience.
Developer company specializing in Magento
Today there are not many companies with extensive Magento experience, but they do exist. The main disadvantage is the price. This can be a significant expense for a small to medium-sized online store that is fighting this competition by constantly controlling costs (hosting, warehouse, staff, logistics, marketing, etc.).
An additional problem when dealing with a real estate development company is that they have ongoing fixed costs. Salaries, premises, marketing, etc. must be covered monthly in one way or another to keep the company running.
Freelance programmer with no experience
Magento is free software. Anyone can download and install it on the server. It will take you no more than half a day to open an online store on Magento. But will it sell? No.
This is a typical case of a customer who has a cousin/nephew/friend who loves technology and opens a store for them in a couple of days. But Magento is a serious platform that requires good knowledge. Of course, you can find a good freelancer and contact him. But for this, you will have to spend a lot of your time. So this is not the best idea.
If you want to create your own Magento project, then you need to hire a dedicated ecommerce developer. Thus, you will get a highly qualified specialist who will help you create a website that will sell well.
Latest News