Winter Storm Warning Update in U.S. This Weekend
By TOI Team   March 11, 2022   Update on : March 11, 2022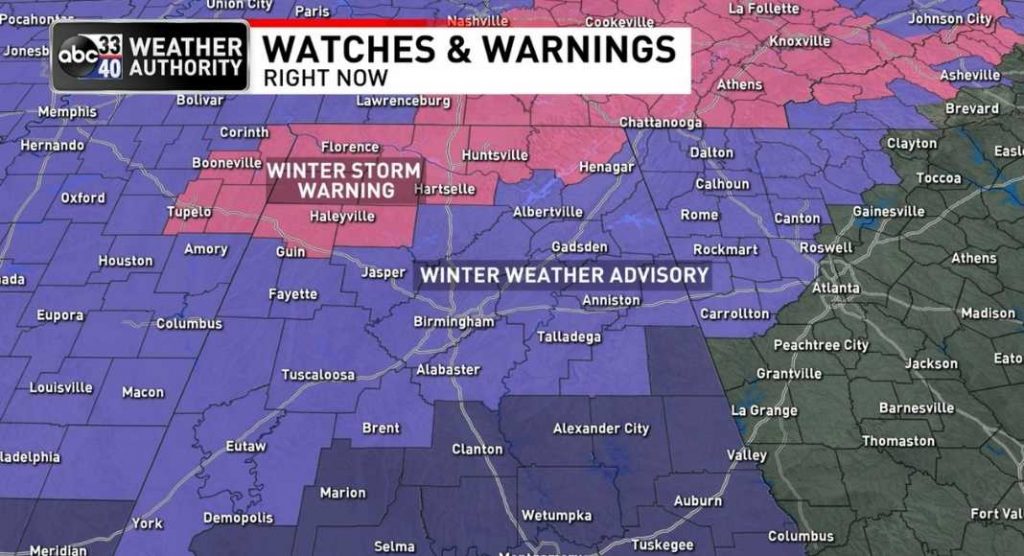 Photo collected from Twitter
Most of central Pennsylvania is under a winter storm warning, with the Valley likely receiving up to 7 inches of snow, while locations west and north of the region get impacted worse.
After snow storm advisories for sections of 11 states were issued on Thursday but did not cover the Valley, the alert issued early Friday does. Saturday's winter storm warning is in effect from 4 a.m. until 7 p.m.
Here's a look at the Winter Storm Warning and Winter Weather Advisory. #kywx pic.twitter.com/s8HbBmXeoZ

— Chris Bailey (@Kentuckyweather) March 11, 2022
The current forecast for Saturday is for 5 to 7 inches of snow, with gusts blowing up to 45 mph throughout the day.
Snow will be the heaviest in the area between 5 a.m. and noon, according to the NWS advisory. On Friday, light rain will begin after nightfall and turn to snow about midnight. While the heaviest precipitation is forecast to end about midday Saturday, snow showers are predicted to continue through Saturday evening, according to the NWS.
A 6-12 inch snowfall zone is expected to begin in the West Virginia highlands and run up through the Alleghenies in Pennsylvania and central New York. According to Accu Weather, a band of 12-18 inches of snow is expected throughout northern New York state and northern New England. Some parts of New England could get up to two feet of snow.
Heavy snow is forecast from the Eastern Great Lakes to the Northeast as the cold front engulfs the region, according to the NWS.
Latest News