Getting Your Customized Crystal Awards Engraved
By TOI Editor August 31, 2022 Update on : August 31, 2022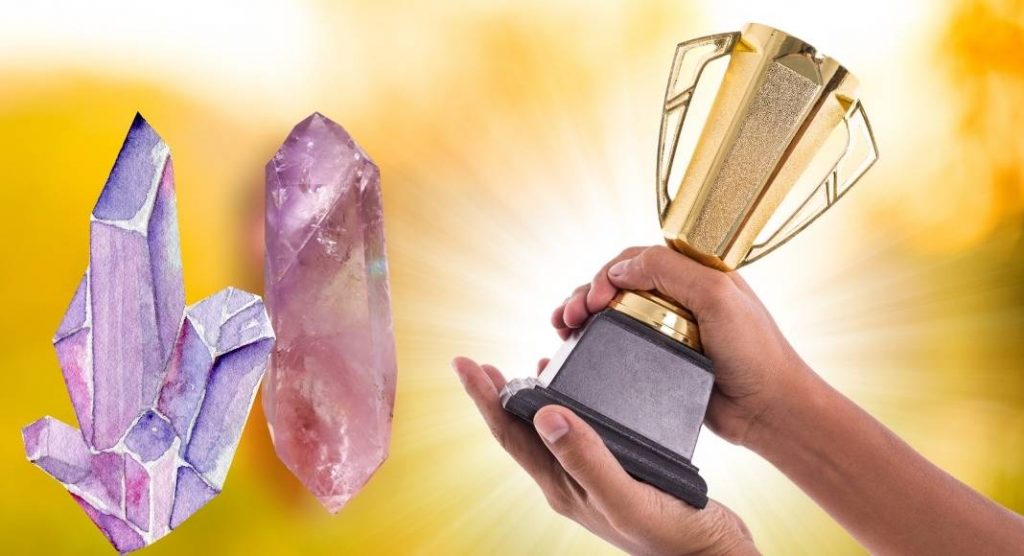 A crystal award engraved with fine detail is a lasting symbol of corporate recognition and employee appreciation. It's the touch of elegance brought by a crystal trophy that motivates your employees and maximizes their potential. It will serve as a constant reminder to your employees or clients that their dedication and exceptional effort are appreciated every time they see a unique crystal award. 
It is even possible to customize crystal awards with colors or 3D effects. You could also add your corporate logo and personalized engraving. Awarding crystals to employees is a great way to recognize their contributions.
Crystal awards are the perfect way to express appreciation to your employees. They are available in a variety of shapes, including diamonds, flames, stars, and world globes. A crystal award can also be tailored to acknowledge specific accomplishments, such as employee appreciation, sales achievement, leadership, years of service, or retirement. 
Main Types Of Crystal Awards
1. Crystal star awards
These awards are given in recognition of exceptional performance. A star shape on a crystal will celebrate someone who went above and beyond, who achieved a phenomenal feat, or who contributed to increasing positive sentiment for your organization.
2. Crystal globe awards
A crystal globe award is ideal for international organizations or individuals who have played a significant role in the global community. A single individual can make a significant difference to a whole organization. There is something unifying about a globe shape, suggesting that one is working together for a greater good.
3. Crystal eagle awards
Eagles are symbols of patriotism in the United States. For organizations with strong national ties, a crystal award displaying an eagle is perfect. The recipient of an eagle is also meant to convey courage, leadership, and distinguished service.
Custom Crystal Awards
Customized crystal trophies are a great option if you're unsatisfied with a stock award shape and color. For instance, you could design the trophy around your company logo or branding. Custom award solutions can be created by the production and design teams of a professional crystal manufacturer. The award can be personalized according to your needs. To ensure your awards are perfect for you and your recipients, the graphics team utilizes color, fonts, and typesetting.
With crystal awards, your organization can create a beautiful, high-quality gift that is uniquely yours. Crystal awards can be customized with a unique shape or color that reflects your logo. Combining optical crystals with other materials, or making a variety of crystal awards with various hues, will make everyone's experience unique. Choose what's right for you!
Pair an elegant crystal award with an edgy metal award to experiment with textures. Using two different kinds of materials in an award enhances its allure and gives it a designer feel, allowing recipients and onlookers to experience the award in many different ways. 
Make your vision a reality by working with a professional design team. You should be able to see how your award will turn out before signing off. Custom crystal awards offer endless possibilities.
Custom Engraved Crystal Awards
Award special achievements, such as sales goals, anniversaries, employee appreciation, service awards, leadership awards, and retirement, with crystal trophies.
You have numerous options for how you want your award engraved. Laser engraving on crystals differs significantly from sandblasting in both technique and quality. The quality of deep sandblasting exceeds that of laser engraving, and the visual presentation is unmatched by laser engraving.
Personalized Crystal Awards
Sandblasting is a method of hand etching crystal awards. Using this method, optical crystal awards can be engraved with small details and depth. Your logo and text are the first elements of the sand etching process. An ultraviolet development process is used to create the mask for engraving your crystal trophy when a professional team creates vector artwork of your personalized engraving. In order to create the etched crystal award, a skilled craftsman gently sprays sand against the masked engraving area.
What Are Award Plaques Made Of?
Various materials are used to create award plaques, including crystal, glass, wood, metal, stone, and acrylic. Plaques made from salvaged wood or recycled glass can convey authenticity, while crystal and glass award plaques convey importance and value.
What Can You Engrave On An Award Plaque?
You can say anything you want on custom award plaques because they are tools for communicating your message of appreciation. Here are five wording guidelines you should consider when ordering your award plaques:
Identify the recipient by their name and title, if appropriate. A personalized award makes it truly unique!

What was the achievement, what kind of trait do they possess, or what special milestone have they achieved?

Describe what makes them special and what makes them valuable. What makes you appreciate them?

To add context, include a date or time frame.

If appropriate, include the organization's logo or name. 
If you are custom designing your awards, you should explore all your options before getting your crystal awards engraved.