What is Life like for The New England Patriots after Tom Brady?
By TOI Editor September 9, 2022 Update on : September 9, 2022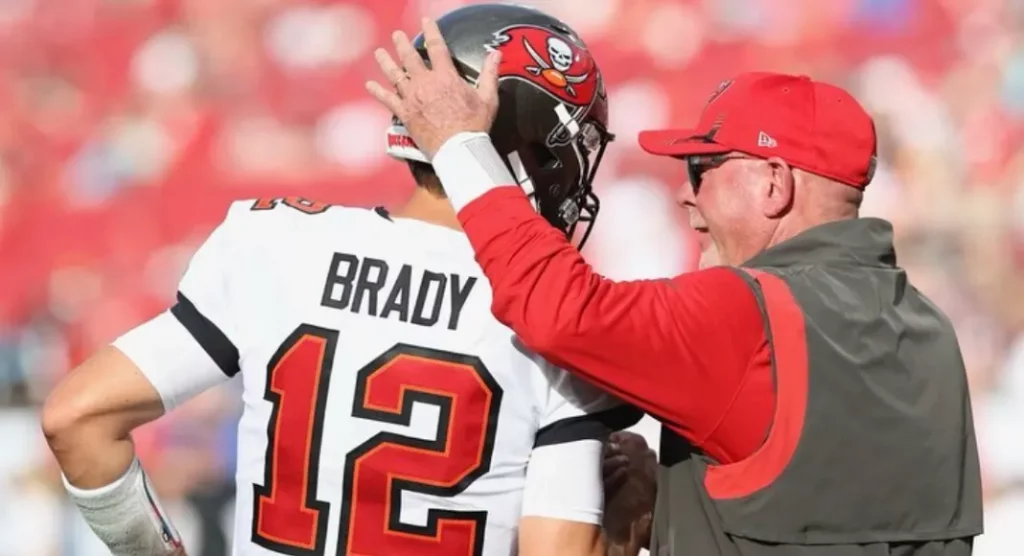 It is fair to say that the New England Patriots have hit somewhat of a snag since Tom Brady's departure in 2019. The legendary quarterback stunned football fans when he left behind a dynasty built by himself and long-time Pats coach Bill Belichick as he debated whether it was time to hang up his cleats. Of course, that debate was put to rest (at least for the time being) when he announced that he had signed for the Tampa Bay Buccaneers. NFL odds suggest he Bucs are second favorites to lift the Vince Lombardi trophy this season.
As well as his obvious technical traits on the field however, there was something else that Pats fans feared they would miss from their QB. Brady's departure left somewhat of a leadership void on the roster and major personalities would have to step up to fill it. The mental side of the 'GOAT's' game no doubt pulled the Patriots towards the six rings he won during his tenure. There was hope that his replacement, Cam Newton, could inject a fraction of those values into the team but his short time in Foxboro was disappointing. They finished 3rd in the AFC East with a 7-9 record, missing the playoffs for just the third time since 2000.
It was clear work needed to be done in 2021 and they put their money where their mouth is to that end, spending a record $163 million in guaranteed money to sign new free agent acquisitions. linebacker Matthew Judon, tight ends Hunter Henry and Jonnu Smith, cornerback Jalen Mills, and wide receiver Nelson Agholor were awarded large contracts and they then went to work in the draft. They selected quarterback Mac Jones 15th overall, marking the first time the Patriots drafted a first-round quarterback since Drew Bledsoe in 1993. Jones also became the first rookie quarterback to start for the Patriots since Bledsoe after he was named the starter ahead of the season opener.
Although beginning the season 2-4, Belichick managed to coach them through the next 11 games with an 8-3 record, securing a 10-7 season along with their first post-Brady playoff appearance in the wildcard round. It was here however that they were defeated 17–47 by the division rival Buffalo Bills, the worst postseason loss of since Belichick became coach.
Still, there were plenty of positives to take from this season. Jones finished the season with 3,801 passing yards, 22 touchdowns, and a 67.6 completion percentage, which were the highest among rookie quarterbacks in 2021. Their defence also finished 4th in the league and Hunter Henry set a single season career-high mark with 9 receiving touchdowns in 2021. He tied for the NFL lead among tight ends.
The hope is of course that this young team can carry those positives into the 2022 season and right now, there is no reason they cannot. Let's take a look at the key players who could step up to fill the void that Tom Brady left.
Mac Jones
Starting with the most obvious, Mac Jones will be heading into his second season in the league full of vigour. Following a classy rookie season, Jones will no doubt be looking to build on his performances and take the Patriots even further this year. Whilst it is important perhaps to not heap pressure on him, we saw him improve game-by-game last year and with a full season under his belt along with a successful preseason, Jones is could well be the man to at least make a small dent in the gigantic shoes he has to fill.
Hunter Henry
Henry was somewhat of a surprise package last season. Despite having a superb rookie year with the Chargers in 2016, the 6-foot-5 tight end never quite built on that. In his defence however, he had a poor run of luck with numerous injuries between 2017-2019 which limited his snaps and even saw him miss an entire season in 2018. However, a fully fit Hunter Henry showed last season how dangerous he can be to opposition defences and there's no reason he can't mimic that in 2022 should he remain fit. He is likely to be Jones' main target this season and will need to lead the line as he did last year.
Rhamondre Stevenson
It is looking increasingly likely that Stevenson will become the Patriots lead running back. Bill Belichick has been complementary over the work he has put in during the offseason and his ever improving receiving skills could see him become a real threat through the air as well as on the ground. Stevenson caught 14 passes for 123 yards last season and it is very likely we will see him build on those numbers this year.
The Patriots are definitely in a better place heading into 2022 than they were in 2021, however another thing you have to be weary of is the rest of the AFC East, namely the Bills. With that being said, I would still expect another playoff appearance in Foxboro this year as we watch a new generation of Pats come through.