Why is FAB CBD Delta 9 THC Gummies Better than Others?
By TOI Staff   February 26, 2023   Update on : February 26, 2023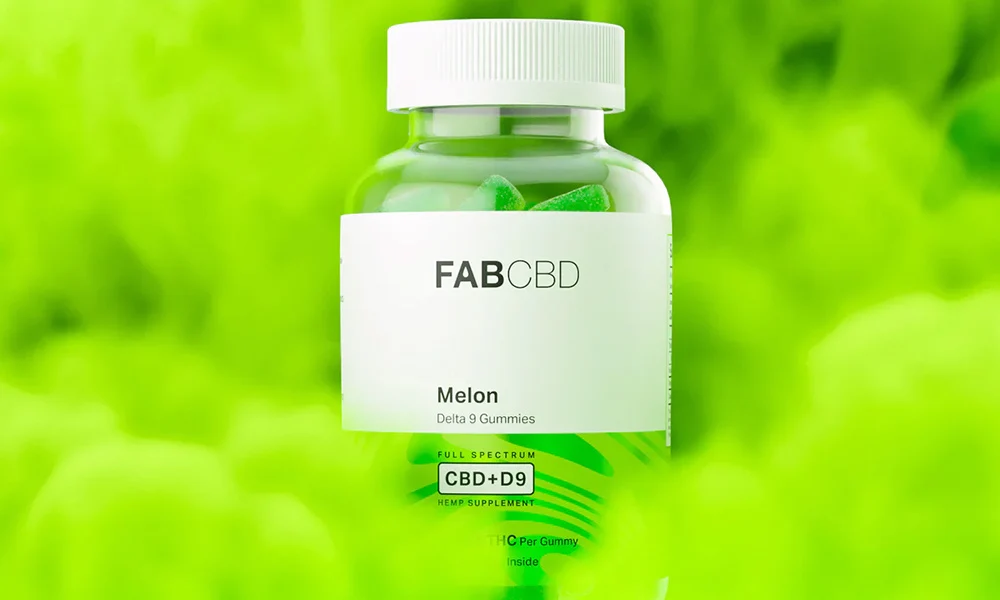 There is no denying that Delta 9 CBD gummies are highly sought-after for their mood-enhancing effects. In the current market, FAB CBD is considered to have one of the best D9 gummies available. But what sets them apart from other brands? Let's explore what makes these gummies superior to the competition.
Who is FAB CBD?
FAB CBD is one of the most demanding CBD brands. It is a Colorado-based company. They are popular for their versatile CBD collection. Since its official launch in 2017, the brand keeps on having a great impact on the market.
What are FAB CBD DELTA 9 THC gummies?
We have a lot to talk about. First of all, what are Delta-9 gummies? Delta-9 refers to THC, which is one of the cannabinoids that comes from the hemp plants. So, delta-9 gummies have THC as their major ingredient. This simple term makes them quite different from other CBD gummies. They are stronger and more effective.
So, let's start the details with their ingredients. What do they have? Of course, they have both CBD and THC. Each serving has 5mg of THC and 5mg of THC. It defines their potency as well. Nonetheless, since these products are full-spectrum, it's important to consider the dosing and its effects carefully. To help you with this, you can click here to learn about FAB CBD's recommended dosing for their Delta 9 CBD products. Additionally, by reviewing their website, you can find detailed information about the ingredients and other important details of these THC gummies.
These gummies cost as much as $1.15 per serving. This is incredible for budget users. Each bottle has 60 servings. The total cost would be $69.00. Sadly, it doesn't have any other purchase options like multiple packs. But, there is an additional discount offer for the subscribers. They give you 20% off. So, subscribers can get each bottle at a $55.20 rate. Let's see the pros and cons you might have from these D9 CBD gummies.
Pros:
Secured hemp source
Verified product quality
Positive customer review
Organic ingredients
Delicious flavors
Affordable price range
Discount for subscribers
Moneyback guarantee
Cons:
Potency is limited 
Some states have THC restriction
Why is FAB CBD Delta 9 CBD Gummies Better than Others?
Now, the real question is here. Why would you purchase FAB CBD THC gummies? Are these gummies really better than others? What makes them special? All these questions and there is only one way to find out. Let's gossip about it.
Top-grade Quality
Quality is the first factor we will discuss. Everything depends on the quality. We don't mind spending a few bucks more if we get the right quality. It goes the same for these D9 edibles. Quality depends on a few things. But the most important thing is hemp quality and extraction efficiency. FAB CBD manages both with the best quality. Their private farms are highly renowned for top-quality hemp plants.
Not to mention their extraction and commercial production quality is top-notch as well. All these things bring us one of the best delta 9 gummies on the market. Besides, they don't use gelatin or any artificial sweetener. So, the gummy feels smooth and perfect in the mouth. You can suck on the whole flavor with each bite. These qualities give them the upper hand over other gummies.
Wide Range of Flavors
Flavors have a great impact on gummies. As it is edible, you need to enjoy the taste. Gummies without delicious taste are just meh. This d9 gummy has two flavors. One is melon, and the other one is Guava. These have taken the interest of many customers. However, other THC gummies aren't as versatile as these. They either have a single flavor or just feel decent. That makes these gummies more convenient in terms of taste.
Ideal for Beginners
Beginners have to be careful with THC gummies. This type of gummy doesn't get you high. But they do give you a deep chill. Many beginners can't handle the vibe and feel quite dizzy. The side effects are also pretty strong on them. Any of them can affect them deeply. Thus, most experts suggest beginners avoid THC gummies. But, you don't have to be this worried with these amazing D9 CBD gummies from FAB CBD. You just have to start with a lower dosage. Else, there is nothing to worry about. Just make sure you are 21+ aged, not pregnant, and not recently diagnosed.
Full-Spectrum CBD for the "Entourage Effect"
Do you know anything about spectrum profiles? You know that multiple cannabinoids together can create a natural phenomenon. When they are mixed, the entourage effect happens. This effect allows one cannabinoid to enhance other cannabinoids. As a result, their combinational effect is much stronger than their individual result. When we mix multiple cannabinoids along with THC, it is called the full spectrum. These gummies are full spectrum as well. So, they have the best entourage effect.
Cost-effective price
If you compare the price point, FAB CBD D9 gummies are quite affordable. Each serving costs around $1.15. That's pretty low considering the premium quality. Many brands with much lower quality also cost the same. Doesn't that make it the best cost-effective THC gummy? We accept the deal as one of the best. You even have a subscription offer. Not to mention all the sales during holiday events.
Safety & Side Effects of AFB CBD d9 Gummies?
As we know, these high-quality THC gummies are pretty powerful. So, some effects are pretty expected. Although they are not permanent. Usually, these symptoms show for the first few months. If any of them comes up severely even after a few months, then you need medical support. Thus, it's better to talk with an expert before using these gummies. That's the best safety you can follow. Let's see some common side effects.
Appetite change
Dry mouth
Dizziness
Nausea
Vomiting
FAQs
What is the difference between delta 8 and delta 9 THC gummies?
Delta-8 gummies are less potent than delta-9 gummies. The difference is their effective power.
How can I buy FAB CBD d9 gummies?
You can just visit Fab CBD's official website and create a personal account. Then add the items to the cart, and use the promotional code if there is any. Then complete your purchase with the checkout.
Final Thoughts
D9 CBD gummies are a highly potent option for CBD users. They can carry these gummies anywhere and consume them at anytime. Besides, FAB CBD has quite a good reputation for such gummies. So, you should visit their store and buy some. We have mentioned everything you need to trust their quality.
Latest News