20 Top Friendliest Countries for Tourism
By TOI Team November 17, 2023 Update on : November 17, 2023
Many people enjoy traveling. Before you travel, you should decide where you intend to go and how long you are interested in remaining. Nevertheless, when the time comes to travel, safety, and beauty are usually at the top of the list of factors to consider while looking for a new destination to explore. With so many lovely places to visit throughout the world, determining which country or place is the safest and most attractive can be challenging. However, it is very important to take a look at the top friendliest countries for tourists as well as look for both safe and natural beauty places and countries. Are you planning a trip? So choose your favorite among the 20 top friendliest countries for tourism in the world.
Why do you need to know about the friendliest countries for tourism?
Travelling is a unique life experience. One takes a look for pleasure or in search of a new life abroad. When tourists visit certain a country, their expectations connect with a number of aspects of their selected places such as culture, customs, history, infrastructure, architecture, cooking, shopping, landscape, and events. Actually, it is a matter of thought for many travelers whether the friendliness of locals in any country ultimately will enjoy their trip. However, there are some countries in the globe where it becomes easy to make friends with locals, realise their culture, connect with the community, and adapt to a fresh environment.
Top 20 friendliest countries for tourism in the world
Here are 32 out of 87 the top friendliest countries in the world that tourists find the most welcoming. Global survey respondents view these top countries as good for tourism, according to the report of USNews.
1. Italy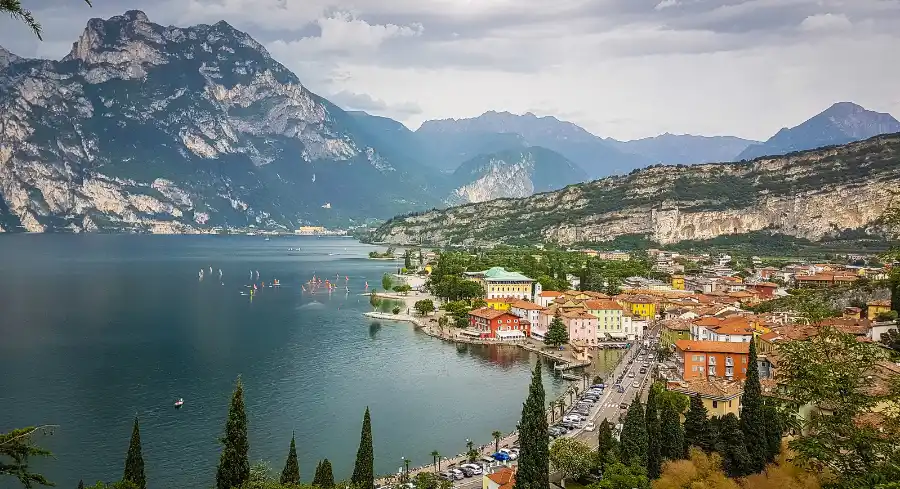 Italy, bordering the Vatican and San Marino, is a country in south-central Europe. The country's borders spread across the Mediterranean Sea. Every year, over forty million travellers ( (https://data.worldbank.org/indicator/ST.INT.ARVL) visit the country. The country has historical cities, geographic beauty, and cuisine that fascinate travelers. Over 60 million people live in the country. Of them, 80 percent are Christian, of whom most claimed themselves as Roman Catholic. Rome is its capital, the largest city in the country. As top of the friendliest countries, Italy is a good example of an ideal tourist place.
How many tourists visit Italy each year?
Record 50,525,695 visitors traveled to Italy in December 2022 while 26,876,031 travellers were in the previous year, according to CEIC data. Statisa.com says a record 10.2 million tourist arrivals, including international and domestic travelers, were in the country in April 2023.
Is Italy best to tourists among the top friendliest countries?
The Italians are lovely people, helpful, and honestly care about other people. They are not as reserved and frigid as some other establishments. Southern Italians in general are kind and welcoming. Many foreigners regard Italians as upbeat, courteous, helpful, and pleasant. In most cases, this is correct. Moreover, the majority of your relationships with Italians should be pleasant.
2. Spain
Spain is one of the top friendliest countries for tourism in the world. In 1492, several independent kingdoms merged to become the Kingdom of Spain. Spain is a well-established tourism sector throughout Europe as well as the globe.
How many tourists visit Spain each year?
Over 100 million international visitors visited the country in 2022. 187.2 percent came in 2020 and 102.6 percent in 2021. (https://www.statista.com/topics/3867/travel-and-tourism-in-spain/#topicOverview). However, prior to the COVID-19 pandemic, the country had more than 120 million international tourists. Tourism is a crucial contributor to the Spanish economy.
 Is Spain people friendly to tourists?
People in Spain are not like those in other Western European countries. They are very cordial and friendly to travelers.
3. France
France, located in Western Europe, is one of the world's oldest countries. Tourism is a significant economic contributor. France generally ranks first on lists of the most visited countries. France has many key attractions that fascinate tourists. 15 million people travel to EuroDisney while 8 million visitors travel to the Louvre Museum, 7.7 million visitors to Versailles Palace, and 6.2 million visitors to The Eiffel Tower per year. Over 1 million searches in Google for Disneyland Paris within a month.
How many tourists visit France each year?
The country increased to 5489 million euros of tourism revenues in April this year from 3945 million euros in March. The travel and tourism sector in France is expected to exceed $19.69 billion by 2023. (Source: https://www.condorferries.co.uk/france-tourism-statistics)
Are French people friendly to tourists?
French people are very nice. You have a chance to make friends in France if you're nice to people. They appreciate you speaking French as they love their language. So, it will be better to hear a foreigner speak. They are mostly quite helpful and polite. You can decide to select French as one of the top friendliest countries for tourism.
4. Greece
In the ranking, Greece is in the top four out of the top friendliest countries. The free-market economy of the country is conducted with some involvement of the government. Services comprise the country's largest economic sector, fueled by the tourism industry.
What do we know about the tourism industry in Greece?
Greece is expected to break records in the tourism sector in 2023 despite the fire problems. The fire forced thousands of tourists to flee from Rhodes. In August 2023, a total of 4.2 million reached the country by international airlines. The tourist numbers increased 5.0% compared to August 2022, and 9.5% compared to August 2019.
Is Greece people friendly to tourists?
Greeks are extremely welcoming and enthusiastic, especially with individuals they have never met. Greeks are often curious and sincerely interested in learning about you.
5. Australia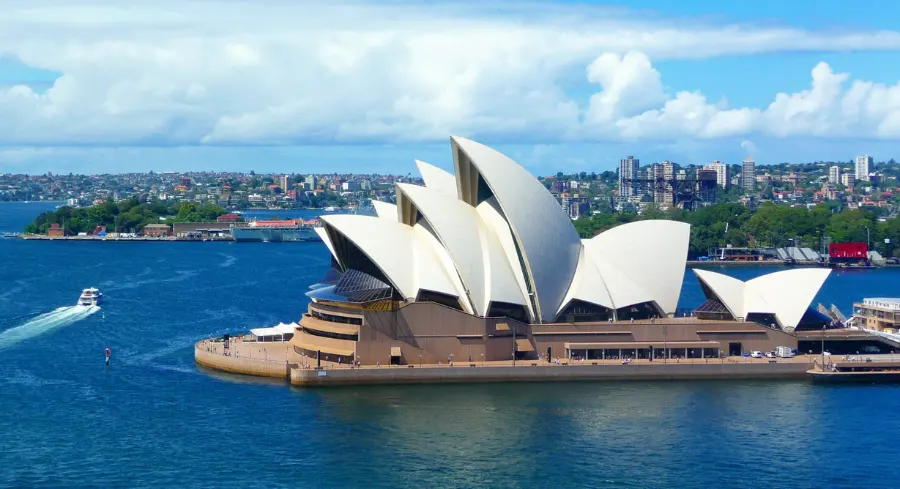 There was a continuous upward trend in the number of international visitors in Australia between 2010 and 2019. But, the coronavirus pandemic in 2020 dropped to 6.2 million visitors from 8.6 million. The number of international visitors started increasing in the country in 2022 and exceeded five million in 2023 aftermath of the pandemic. Most international visitors travel to Australia to meet friends and family who live in the country. Around 1.9 million visited for a holiday while nearly 620k traveled for business and around 200k for employment reasons. (https://www.statista.com/statistics/620187/australia-number-of-international-visitors/)
What is the Best Time to visit?
September to November and March to May.
6. Switzerland
Switzerland is truly one of the top friendliest countries as it has expansive greenery, picturesque landscapes, chocolate, cheese, and watches. Lush green vistas of the country seem to be plucked out of a postcard. You would endlessly want to run through climbing Alpine mountains, medieval churches, fresh air, disarming landscapes, and green fields.
How many tourists visit Switzerland each year?
According to a report, 9,994,000,000 visited Switzerland in 2020 while Worlddata.info report says; recorded four million tourists visited the country in 2021.
Are Switzerland people friendly to tourists?
Switzerland is very friendly and helpful towards tourists. Usually, they protect very good tourism. Most Swiss are not particularly talkative. You face difficulty in striking up a conversation with them, even in social contexts.
Best Time: Mid-December – Mid-October
7. New Zealand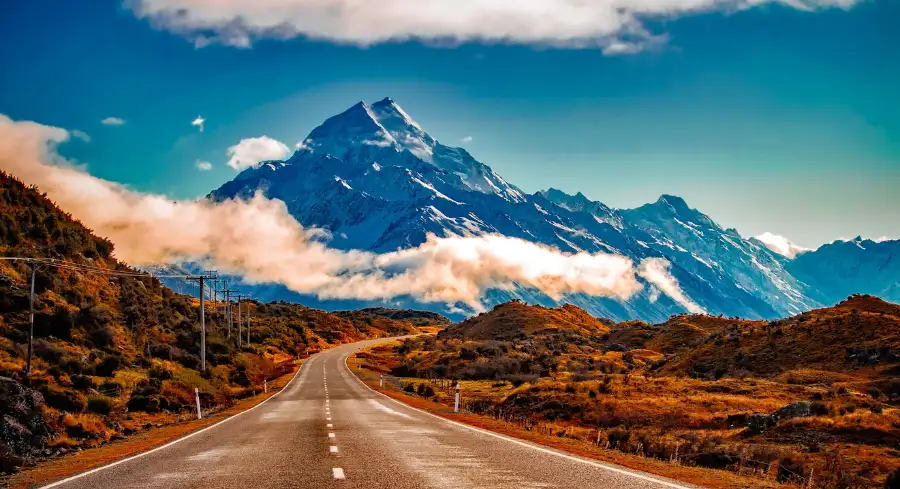 New Zealand stands in the Pacific Ocean to the southwest. The country provides stunning landscapes with attractive beaches and the nation's highest mountains. The adventure activities as well as a nice blend of museums, art galleries, and heritage sites are New Zealand's highlights. Rich in Maori culture is the best attraction for that diverse mix of contemporary cityscapes. This island is famous for its wildlife. The Kiwi, a flightless bird, is a national symbol of New Zealand.
How many tourists visit New Zealand each year?
Over 178 thousand foreigners visited New Zealand in the month of June 2023 while only 94 thousand international arrivals were in the country from the same month the last year. Auckland is the most popular destination for international visitors.
Are New Zealand people friendly to tourists?
New Zealanders are shy but welcoming individuals. You may expect them to greet you with a cheerful smile. They will assist you with directions. If you open yourself a bit, you might make a lifelong friend. You can choose the top friendliest countries for tourism.
Best Time to Visit: December – February
8. Thailand
Thailand, a Southeast Asian country, is one of the world's most visited countries. It has stunning beaches, vibrant nightlife, and a friendly atmosphere as one of Asia's most popular tourist destinations. The bordering areas of the country are Myanmar, Laos, Cambodia, and Malaysia. You will get vibrant locations like Bangkok, Ayutthaya, trekking, Chiang Mai, Phi Phi Islands, Phuket, Koh Phi Phi, Krabi, and Koh Samui. The country is the most popular for top beach holiday destination in the world. Breathtaking beaches, sunbathing, swimming, snorkeling, and water sports will fascinate the tourists. The country also offers unforgettable nightlife in Bangkok, Pattaya, and Phuket.
How many tourists visit Thailand each year?
According to a report of thaiwebsite.com, an average of 2 million visitors monthly travelled to Thailand, from December 2022 till June 2023.
Are Thailand people friendly to tourists?
Thailand is one of the safest and best friendliest countries in Southeast Asia for travelers. It is famous for being the least dangerous country in Southeast Asia as crimes in tourist areas of the country are unusual.
Best Time to Visit: November – March
9. Egypt
Egypt is famous for the world's most iconic ancient landmarks. The great Pyramids of Giza is a wonder of the ancient world. The Nile River offers a unique way to gain knowledge of history and landscapes. Red Sea shoreline is famous for its clean seas, bright coral reefs, and diversity of marine life. Delicious street food like falafel and koshari will offer you as best destination.
How many tourists visit Egypt each year?
According to Arab News reports, the tourism sector has experienced a boom as around 4.9 million tourists visited Egypt in 2020. Tourist experts say Egypt is cheaper to visit compared to Europe, North America, Japan, Australia, and New Zealand. The country's people are quite friendly. It will be one of the best friendliest countries for tourists.
Best Time to Visit: September-April
10. Japan
Japan, a sovereign nation, is located in Eastern Asia. The country is well-known for its busy towns, imperial palaces, national parks, and several magnificent temples. Many visit Japan for adventure sports, beaches, and enjoying the real beauty of Japanese architecture.
How many tourists visit Japan each year?
According to JNTO, the arrival of international travelers was 2,156,900 +1,169.5% in Japan in August 2023 from the same month the last year.
Are Japanese friendly to tourists?
Japanese are towards foreigners you will notice during your Japan trip. The country's people are very welcoming to foreign tourists, which is far more than most other countries. They are well known for politeness and traditions.
Best Time to Visit: March-May
11. Netherlands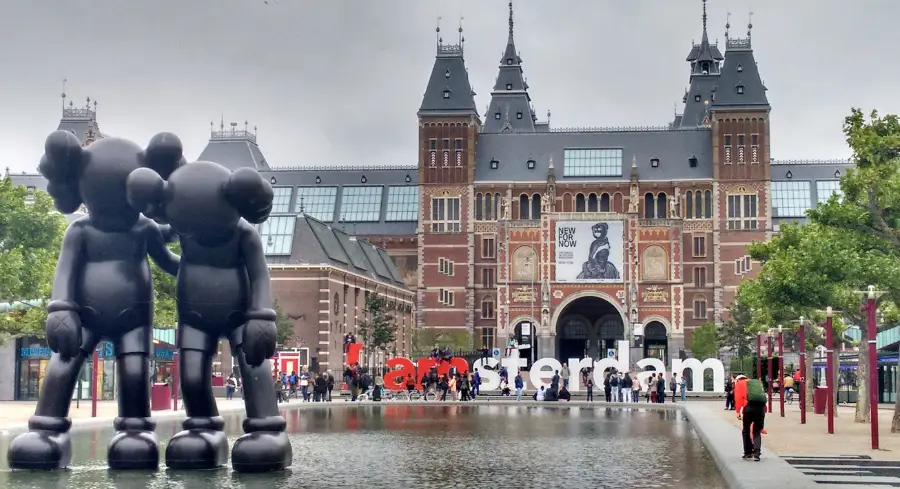 The Netherlands, located in Northwestern Europe, is known for its landscapes, canals, tulip fields, windmills, rich cultural history, and cycling routes. Some cities, like Alkmaar and Gouda, have traditional cheese markets where Dutch cheeses are available. The country hosts a lot of festivals throughout the year like Tomorrowland and Mysteryland. The country has a beautiful canal system. You must know before you travel to the Netherlands, such as transportation, parking, opening hours, bike safety, drugs, and coffee shops, day trips, museum cards, public restrooms, and petty crimes. The Netherlands is now the top friendliest country for trip lovers.
What do we know about the tourism industry in the Netherlands?
According to ceicdata.com, Netherlands visitors increased 8.6 % in August 2023, compared to the previous month of the same year. Netherlands witnessed 27.25 million outbound trips in tourism market in 2022 while 34.20 million inbound trips the same year, the global data says.
Are Netherlands people friendly to foreign tourists?
In general, the Dutch are open to newcomers and make an attempt to integrate them into the community. They are a fairly liberal society noted for their egalitarianism. Dutch generally welcome newcomers and make an effort to engage newcomers in the community.
Best Time to Visit: Spring and Autumn
12. Canada
Canada attracts tourists with its diversity and hospitality as it is the second-largest country in the world.  The nation is one of the most ethnically diverse countries in the world and one of the top friendliest countries for tourism in the world. It is the ideal place for fishing, rock climbing, canoeing, kayaking, etc.
How many tourists visit Canada each year?
Record three million people visited Canada in 2021. Canada earned around $13.09 billion in the tourism sector alone in the same year.
Are Canadian people friendly to foreign tourists?
The people of Canada would love to show you the best cities and places. They are wonderful tourists. Canada is regarded as safe and welcoming to immigrants and tourists in this world, which makes your travel to Canada very safe.
Best Time to Visit in Canada: From March to May and September to November
13. United Kingdom
The United Kingdom, a highly developed nation, is located in the northwest corner of Europe. The nation comprises the island of Great Britain — England, Scotland, and Wales– and the island of Ireland. The country significantly impacts global politics, economy, science, and culture. London is the country's capital city, a major international financial centre. The city is one of the most visited cities in the globe. The tourism industry is a large part of the service sector that increases economic growth highly.
Is the UK friendly to tourists?
Travellers will find the British to be exceedingly amiable and courteous. Therefore, you need not to be afraid. In general, visitors are welcomed in the UK. Outside of the capital, the British are generally amiable and eager to converse. The UK is regarded as one of the safest nations.
14. Singapore
Singapore, one of the best friendliest countries for tourism, is described as a microcosm of modern Asia. The country located in Southeast Asia is a combination of a fast-paced life and inheritance. It has the highest religious diversity in any country. The country is famous for its world's busiest port (42 km east to west and 23 km north to south). Singapore is home for its world-class nightlife, fascinating Little India and Chinatown, elegant boutiques, department stores, and amazing shopping malls. The city also offers Sentosa Island, Singapore Zoo, Singapore Botanic Garden, Marina Bay Sands, Tiger Balm Garden, and the Singapore Night Safari.
How many tourists come to Singapore in a year?
Approximately 6.31 million international visitors came to Singapore in 20222, which is a considerable increase from the last year.
Are Singaporeans friendly to foreigners?
Singapore is a popular tourist place for cleanliness, orderliness, and safety. It also offers a diverse.  More Singaporeans feel positive than negative about the presence of foreigners, according to a survey.  Most people also opined Singapore ought to keep continuing to welcome visitors. About half of the more than 3,000 people opined said they were neutral about non-citizens in Singapore, while 35% felt positive and just 14% were negative toward the Singaporeans.
15. Portugal
Portugal has a rich history of exploration and discovery. It has expanded its rule over continental boundaries. Currently, 80 percent of Portuguese people identify as Roman Catholics. Portugal is becoming more popular as a travel destination as it has long beaches, pleasant temperatures, and fifteen UNESCO World Heritage Sites. The best places to visit in Portugal are Lisbon, Cabo da Roca, Lagoa das Sete Cidades, Pena Palace, Levadas da Madeira, Jerónimos Monastery, Algar de Benagil, Clérigos Church and others.
How many tourists visit Portugal annually?
The National Statistics Institute data shows that record of more than 1.8 million foreign tourists visited Portugal in May 2023. Visitors from the US were the second-largest group in the numbers. The number of foreign tourists was over 6.4 million in the first five months of 2023 while the numbers were 5.7 million in the same period in 2019.
Is Portugal nice or friendly to foreigners?
Portugal's inhabitants are incredibly amiable and they always welcome visitors with open arms. Most Portuguese residents speak English. So communication with them will be simpler everywhere. People are courteous, kind, and provide excellent service. The beautiful island makes this an excellent destination for vacations. You will usually met with a quiet welcome wherever you get in a courteous, composed, and confident manner. You don't miss the country to visit as next place among the top friendliest countries for tourism in the world.
Best Time: (July-August)
16. Sweden
Sweden is one of the friendliest and largest countries in the European Union. The country expands across much of the Scandinavian Peninsula. Norway to the west and the Baltic Sea to the east flanked it. Sweden is one of the most diversified countries on the planet, famed for its breathtaking landscapes, exotic cuisine, and notoriously eccentric culture. Mountain and beach lovers will enjoy the country. Sweden has a rich history, amazing architecture, and the most incredible vistas.
How many people visit Sweden every year?
Sweden recorded 1,957,000 foreign visitors in December 2020 when a total of 7,616,000 visitors were in the previous year. The country is expected to earn US$6.44bn revenue in the Travel & Tourism market in 2023.
Are people friendly in Sweden?
Sweden is usually very friendly and tolerant. They have high common sense about foreigners but it depends a lot on your background. Swedish people are friendly and helpful to foreigners, but they rarely enter personal space. As a result, you will have to begin the conversation the majority of the time. You may end up talking for hours. They are extremely professional. So, you should not obstacle to personal conversations. They are highly disciplined people who are proud of their country's culture, natural beauty, prosperity, and high-quality way of life. A study shows that Swedes are predominantly opposed to allowing tourists of any kind to enter Sweden. Moreover, Sweden will be your next destination among the top friendliest countries for tourism in the world.
Best Time: June – Mid August is best for travelling.
17. Brazil
Brazil's economic history is replete with ups and downs. Its culture has traditionally welcomed the world. Brazil is one of the world's top tourist destinations. However, the nation has significant issues in the twenty-first century related to the environment, governance, poverty, and inequality. Brazil, a land of great diversity, is the largest country in Latin America. The fifth-largest country in the world is famous for its culture, geography, and ecosystems. The great Amazon rainforests are located in the country. The abundance of possibilities in the nation truly captures the allure of the tourists. The best places for travelers in the country are: Rio-de-Janeiro, Sao-Paulo, Manaus, Belo Horizonte, Brasilia and Fortaleza.
How many tourists visit Brazil every year?
Brazil's travel industry is flourishing due to a notable rise in foreign tourism. Brazil had more than 3.1 million foreign visitors between January and November of 2022, according to data given by the Brazilian Ministry of Tourism in 2023. The number of visitor arrivals is larger than the 2.9 million in 2020 and 2021.
Are Brazilian people friendly?
Foreigners, whether they come from developed or developing nations, often pique the curiosity of Brazilians. Brazilians are incredibly hospitable and nice individuals. In a few of days, everyone in the neighbourhood will be familiar with every detail about you if you are lodging with a local.  Brazilians enjoy meeting new people, so being visited is unusual for them, especially if you go to a tiny town.  However, a traveler can choose Brazil as one of the top friendliest countries for tourism in the world.
Best Time: (October-November)
18. Austria
Austria, located in central Europe, is a culturally rich and high-income parliamentary democracy. The country hosts several key international organizations. Austria is a major tourist destination and one of the top friendliest countries in the world for tourism. Austria, basks in the glory of natural beauty, is one of the most prominent attractions of central Europe. The country offers neo-classical architecture, the craze for music, popular cafes, and the thrill of sports. It is a place to relax, savor and appreciate the culture of the country. Austria is most famous for the Austrian Alps. You will get many outdoor activities such as skiing, snowboarding, hiking, and mountain biking.
How many tourists visit Austria each year?
According to ceicdata.com, a recorded 3,913,669 visitors came to Austria in August 2023.
How friendly are people in Austria?
Austria is well-known for its kind population and open attitude towards foreign visitors. Everyone in Vienna appears to enjoy caring for tourists. They prefer to save small conversations, such as 'how are you?'. Austrians are quite friendly. However, you must first get to know them. According to research in 2022, Austria ranks high in terms of quality of life, but foreigners do not feel particularly welcome. Many tourist exports claim that Austria is a welcoming country. People enjoy greeting international guests, and many people speak English fluently. In general, Austria is a pretty safe nation to visit and one of the top friendliest country for tourism.
Best Time to visit to Austria: June-August, September and October
19. Ireland
Ireland is an island nation in the Atlantic Ocean located in northwestern Europe, separated from the United Kingdom. Ireland is well-known for its ancient rocks and legends. The country is also recognized for its numerous festivals apart from the natural beauty of the beaches, lakes, mountains, and limestone deserts. Ireland is particularly popular among travellers because of its top friendliest country for tourism and hospitality.
How many tourists visit Ireland each year?
According to the latest figures from the Irish Tourism Industry Council (ITIC), Almost 1.7 million tourist arrivals were in Ireland in the first three months of 2023. The Irish government shut down tourism for two years in 2020 and 2021 for the Covid-19 pandemic.
Are Irish people friendly to tourists?
The Irish enjoy most hosting and welcoming US tourists. When the tourists visit Ireland, Irish people find them as locals by welcoming, and hospitable. They think of US tourists as good tippers. When a tour group from the US reaches, many Irish people are excited to see them. Are thinking of visiting Ireland as your next destination among the top friendliest countries.
Best Time to visit: (June-September)
20. Turkey
Turkey identified as the nation that settled on the border of Asia and Europe is home to a unique intersection of culture. Turkey is an archive of Islamic Middle East impact, overwhelmingly Sunni Muslim. It also impacted of Christian European West. Currently, Turkey characterizes a modern and Westernized culture. While visiting the country, the travellers will get a natural panoramic landscape, historic places, fertile valleys, huge mountain ranges, and coastlines. The country is considered now one of the top friendliest countries for tourism in the globe.
How many tourists visit Turkey each year?
According to the Ministry of Culture and Tourism, Turkey, the number of foreign visitors to Turkey climbed by 5.7% in September 2023, reaching 5.8 million.
Are Turkey people friendly to foreigners?
Turkish people are kind, pleasant, and eager to assist and converse. Good manners are highly valued in Turkish culture. They are generally recognised to be nice and inviting to strangers. Turkish are indeed incredibly nice, kind, and welcoming, and we have never encountered such helpfulness in other nations.
Best Time to visit Turkey: April – June and October – November
Read more

: 20 Top Friendliest Countries for Tourism
Latest News