World's Longest Glass Bridge in Vietnam
By TOI Team   April 29, 2022   Update on : April 29, 2022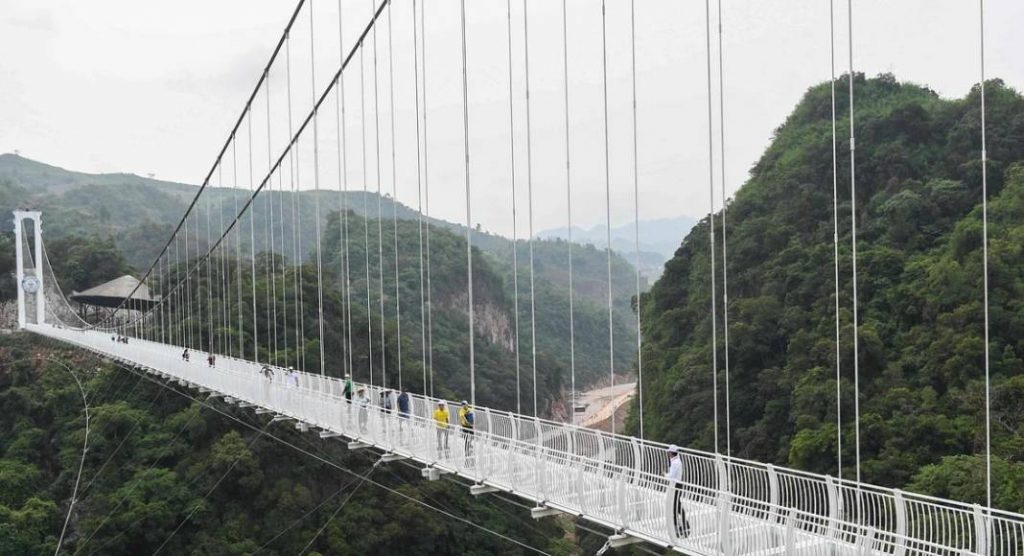 Bach Long pedestrian bridge in Vietnam. Photo collected from AFP
Look up, not down! You may cringe as a result of your fear. Because it's natural to experience terror while staring down from such a high altitude. It's about the Bach Long pedestrian bridge in Vietnam, to be precise. The government of the nation has built a glass bridge below to provide visitors with an exciting experience. On Friday, the bridge was officially opened. Read more about World's Longest Car.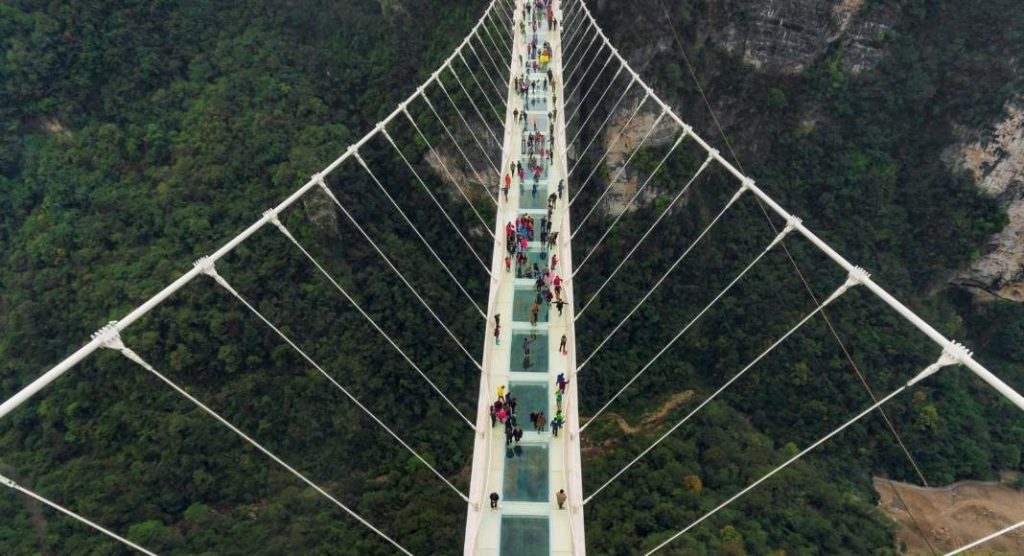 The 150-meter-long bridge connects two hills, passing through lush forests and deep rivers. It is created by bending the body of the steep slope into the shape of a dragon. The bridge's overall length, including the twisted section, is 632 meters. The deck is made out of transparent glass. As a consequence, walking on it will make you feel as though there is nothing under your feet. It will work if you are afraid of plunging into a deep gorge. Read more: Top 10 Best Destroyers in The World.
Bach Long pedestrian bridge is named for the White Dragon. The bridge, which resembles a white dragon, is erected on top of two hills in Vietnam's northern province of San La. The floor is constructed of tempered glass imported from France. It is so strong that even if 450 people stand up at the same time, nothing will happen. The beauty of the woodland under the bridge, on the other hand, can be completely appreciated through this translucent glass. Read more: Top 10 Fighter Aircrafts.
"Tourists would admire the natural beauty if they stand on the bridge," said Hwang Man Doe, a representative for the bridge management authority. It is presently the world's longest glass floor bridge. Guangdong, China had previously held the record for the longest bridge with a glass floor. It is 526 meters long. Guinness World Records will investigate Vietnam's claim next month. Read more: Top 10 Largest Submarines in The World.
For over two years, the Corona pandemic has wreaked havoc on Vietnam's tourist industry. The country's tourism industry hopes to exploit the bridge to draw in large crowds. Since March of last year, the nation has lifted its limits on Corona. For foreign travelers, quarantine restrictions have been abolished. Visa-free travel is now available to nationals of 13 countries across the globe.
Latest News